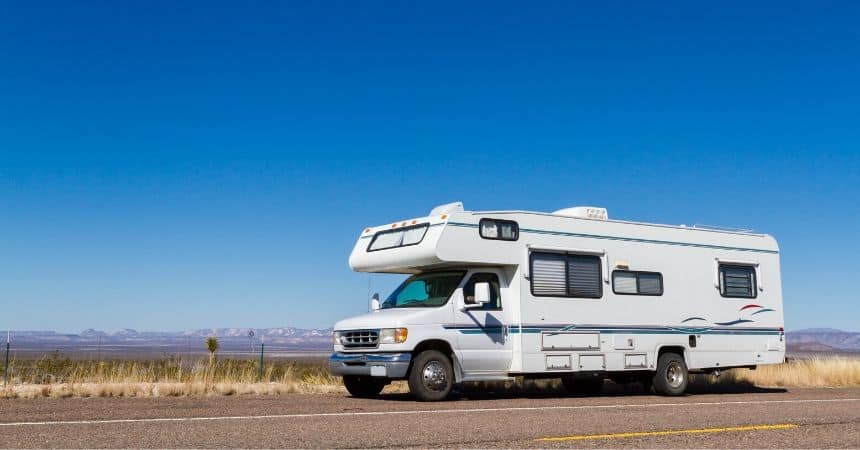 January 7th, 2020
We all make mistakes sometimes. Even the most seasoned travelers occasionally forget a step or take a wrong turn. However, when you're in an RV, those mistakes are often on a larger scale than they would be in any other vehicle. Save yourself the embarrassment—and the cost of fixing the damage—by keeping an eye out for these common mistakes to avoid on an RV trip.
Buying the Wrong RV
RVs come in all shapes and sizes, and it's possible to get the perfect one to suit your needs. Unfortunately, that also means it's possible to get an RV that doesn't fit you at all. Carefully think about what size, storage, and accessories you want. Do you want a full coach or just a hook-on trailer? Do you need ample interior space or are you looking for something cozier? Take your time when deciding. Go to shows, ask questions, or rent a few different RVs so you know exactly what you want when it comes time to buy.
Not Keeping up with Maintenance
Maintenance is a normal part of life with an RV. Whether you get a tune-up every few months or take your RV in before every trip depends on your vehicle's state. The important thing is to perform regular check-ups to always circumvent any potential issues. You should remember to check on the RV awning to make sure you do not have any tears. It is common to replace these every 4-5 years. If you keep an eye on your RV and fix problems quickly, your vehicle will stay in good shape for years to come—making the most out of your investment and your life on the road.
Overexerting Yourself
An RV trip, like any vacation, is exciting. Unfortunately, there's only so much you can do on a trip without exhausting yourself and your companions. If you're going to travel for long distances, give yourself plenty of time. Spending most of your day on the road doesn't leave a lot of time for fun and relaxation. Plus, the more time you have, the more spur-of-the-moment side adventures you can take along the way. If you don't have the time to make a big trip, don't try to force it. Chances are, there is a gorgeous view and plenty to do in a state park closer to home.
Not Practicing
We all know what it's like driving around in a new vehicle for the first time. It's awkward and anxiety-inducing, and even if you avoid an accident, the results can be pretty embarrassing. Save yourself the hassle with some practice ahead of time. Take your RV on a couple of short drives to get a feel for the size and turning radius. The more comfortable you are behind the wheel, the more comfortable your entire vacation will be.
Not Leveling
If there's ever a time you don't want to park on a hill, it's in an RV. When you get to your campground, make sure you level your RV. Not only is this more comfortable when sleeping or moving around inside, but it also prevents damage for some of your RV's appliances. Many campgrounds aren't level, so it's important to make this your first step when arriving at your destination.
Being a Bad Neighbor
The time you spend at the campground might be your vacation, but it's everyone else's, too. Be considerate of others while you're in the campground. Keep noise levels down when it gets late, be careful when dumping your tanks, and clean up after yourself and your pets. Respecting your neighbors makes the campground a cleaner, nicer place and makes everyone's vacation that much better.
Not Packing Up Correctly
Every time you get ready to leave a campground, look around your campsite to make sure you've disconnected, packed, and closed everything correctly. Get in the habit of walking around your RV to double-check everything. Make sure you've disconnected your hoses and packed them away. Don't forget to bring in your sunshade awning as well, so it doesn't get damaged when you hit the road.
Not Planning Enough
Before you hit the road, make sure you have all the details in order. Reserve your campground in advance—even in an off-season. The process becomes so much easier if you've already booked your spot. Plan out your route as well, and don't forget to give yourself more time than you think you need. It's always good to be prepared for unexpected stops or delays. You might want to plan out other details as well, such as what you want to do for meals or what attractions you want to visit throughout the trip.
Not Staying Clean and Organized
Your RV's interior can get crowded quickly if you don't keep it clean and organized. It's not always easy having all your stuff in such a small space, but there are plenty of handy storage solutions to keep the area clear. Bins that fit under the bed, decorative baskets, and bedside or shower caddies keep clutter out of sight and out of the way. Don't forget to use some organization hacks in the kitchen cabinets as well. Organizing like this will help keep things from falling or sliding around while you're on the move.
Forgetting the Weather
While enduring bad weather in an RV might be easier than in a tent, it can still put a damper on your vacation if you're not prepared. If you're traveling somewhere cold, don't forget to winterize your RV. Always have a decent pair of shoes, umbrellas, and waterproof jackets in case of rain and mud. You never know what the weather will be like, so it's a good idea to have a backup plan in case you can't spend time enjoying your campground. Leave room in the budget for a movie or other indoor activities—including meals.
Overpacking
One of the most common mistakes to avoid on an RV trip is overpacking. RVs offer more storage than your usual road trip vehicle, but they're still small. Be careful not to bring too much on your trip. Many electronics, spare outfits, and excess food and dishes are unnecessary and will only take up space. It might take a few trips to get the hang of what you need and what you don't. Just remember to pay attention to what you use, what you miss, and what stays packed away the entire trip.