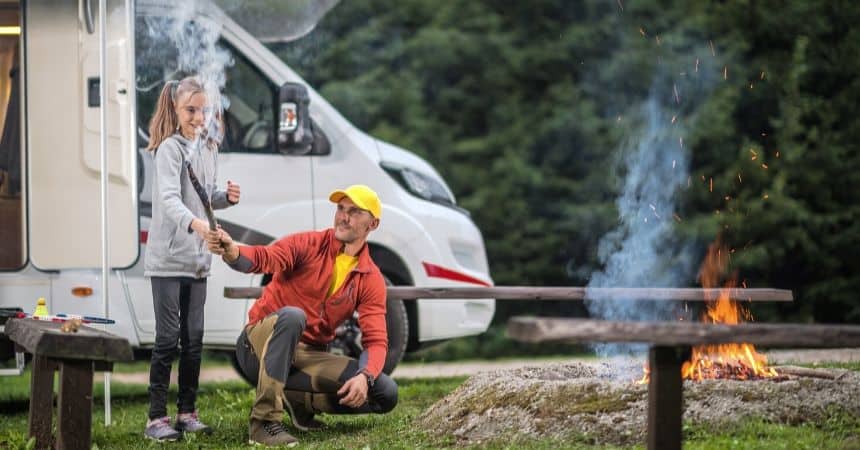 April 10th, 2020
Have you ever taught your kids how to properly roast a marshmallow? Have you held hands with your spouse as you hiked through a beautiful landscape? How would you feel staring up at the stars, surrounded by the people who mean the most to you? For many of us, family camping trips become incredible memories that we cherish forever. If you're wondering how to spend your next vacation together, consider these excellent reasons to plan a family camping trip.
Reconnect with Nature
No matter how old you are, it's easy to get caught up in modern life's technology. A camping trip gets your family out of the house and into the great outdoors, where they can experience fresh air, warm sunshine, and thrilling wilderness around them. Help give your kids an appreciation for the environment and all living things This is also a great time to remind yourself of those same things.
See the World
One of the perks of a vacation is that you get to see other parts of the world. This is especially fun for younger kids who haven't traveled too far from home yet. When you drive to a national park or take your RV for a camping trip, you get to see even more of the world. Beyond the iconic landmarks that dot the country, you also get to visit the local towns, shops, and quirky landmarks that exist along our nation's highways. Camping means road trips, and road trips give you a unique and down-to-earth view of the world.
Quality Time
One of the most important reasons to plan a family camping trip is the quality time you'll spend together. Family vacations are a time to gather and reconnect with your loved ones. This can happen no matter where you go or what you do on your trip, but there's something special about spending your time together at a campground. Relax by a campfire, explore the nearby hiking trails, or spend hours playing your favorite card games beneath your camper awning. Unwind with your family as you take a step back from the stress of your busy lives in favor of glorious views, the smell of woodsmoke, and a few days spent enjoying each other's company.
About ShadePro
After 35 years in the recreational vehicle sun and shade control business, ShadePro has become a trusted leader in helping RV enthusiasts optimize their rigs for travel and adventures. ShadePro manufactures only the highest quality RV awnings, RV awning replacement fabrics, RV dash covers, RV windshield Covers, screen rooms, Vista Shades for RV's and much more. All products are built to last for long-term enjoyment backed by a warranty.