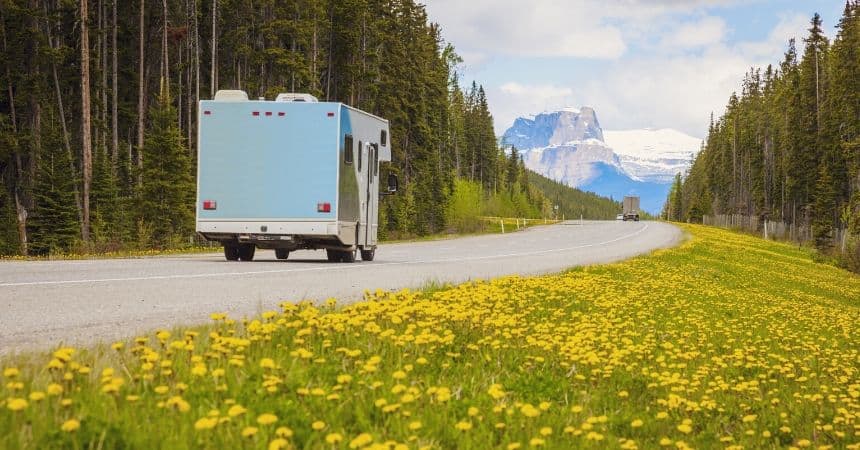 March 9th, 2020
Every day, the sun shines a little warmer as the world gets a little greener. Spring is surely on its way, which means you finally get to pull your RV out of storage. Maybe you're planning the perfect spring break trip, or maybe you're just looking for a great way to kick off RV season. Either way, plenty of destinations across the country show off the new life and colors of the season. Kick off this year's RV trips with one of these fantastic RV-friendly spring destinations.
Steamboat Springs, Colorado
Famous for its natural hot springs, Steamboat Springs is the perfect place to relax and unwind for a few days. Of course, visitors also get to enjoy all the natural wonders Colorado has to offer. Between hiking through the mountains and strolling through the nearby botanical gardens, the beauty surrounding Steamboat Springs is endless. Plus, for anyone not quite ready to let go of winter, there's plenty of snowy fun in the area, including skiing, snowboarding, and other winter sports.
Grand Isle, Louisiana
This beautiful gem sits on a narrow barrier island in the Gulf of Mexico, about a hundred miles south of New Orleans. Spend your days surrounded by the ocean and enjoying fresh seafood, water sports, and world-class fishing. Celebrate the arrival of spring with a visit the Butterfly Dome, where you can experience all the fantastic colors of the island's native butterflies and plants.
Gatlinburg, Tennessee
One of many RV-friendly spring destinations in Tennessee, Gatlinburg is known as the gateway to Great Smoky Mountains National Park. Nestled at the base of the mountains, this is a great jumping-off point to getting lost in the park's 520,000 acres of breathtaking forests and mountains. The area is particularly beautiful in spring, when over 1,500 types of native flowering plants start to bloom.
It's time to dust off the snow and drag out the road map. Once your RV is ready to go with our RV awning complete kit, you can welcome the coming of spring in some of the country's most stunning landscapes.
About ShadePro
After 35 years in the recreational vehicle sun and shade control business, ShadePro has become a trusted leader in helping RV enthusiasts optimize their rigs for travel and adventures. ShadePro manufactures only the highest quality RV awnings, RV awning replacement fabrics, RV dash covers, RV windshield Covers, screen rooms, Vista Shades for RV's and much more. All products are built to last for long-term enjoyment backed by a warranty.