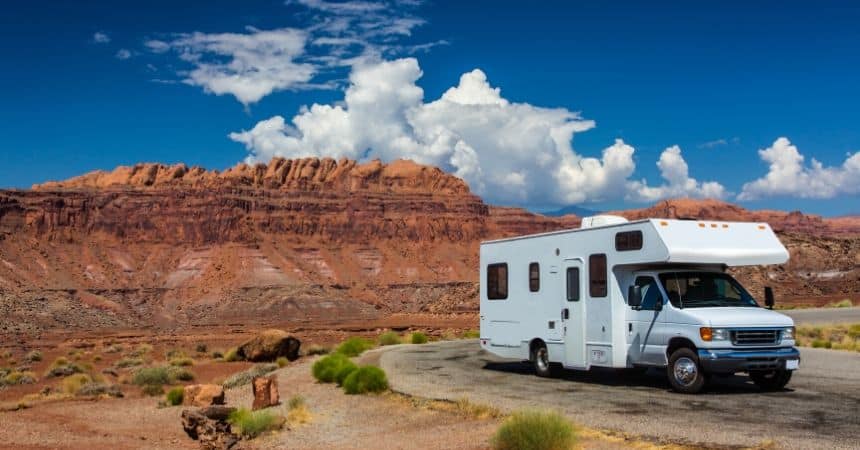 November 26th, 2019
Your RV is a great way to get away and take an adventure through the great outdoors, but space can be limited. No matter your vehicle's size, you are sure to have clutter or mess at some point. Fortunately, there are plenty of organizational hacks that can make your life easier while on the road. Here are three simple tips for organizing your RV.
Maximize Kitchen Space
Messy pantries are common in many homes, and RVs are no exception. When you're on the move, it's easy for your kitchen's contents to turn from organized to chaotic. You can both organize and maximize your space by using shelves, hooks, and other little storage tools. Foldable lightweight stands are great for fitting more dishes in a cabinet. Installing hooks on cabinet doors and walls is a great way to hang pans, mugs, or a trash can. Spice racks and square storage containers for your dry goods will also help maximize space while keeping your cabinets from overflowing.
Organize Storage Spaces
Once you've enhanced your cabinet space, you can do the same in all your other storage spaces. You can hang plastic or mesh shower caddies in the bathroom to keep toiletries in order. If you don't have a nightstand, a bedside caddy is a good way to store glasses, water bottles, books, and other items. These organizational hacks are especially important for exterior or basement storage. For example, there are few things better than putting up a couple of folding chairs and relaxing in your RV enclosure, but packing away those chairs can be a mess. Use tension rods or small plywood squares to create nooks within the storage compartments. These allow you to slide items in and out easily without having to dig through all your supplies.
Keep the Floor Clear
A simple tip for organizing your RV is to keep your floor clear. Storing one or two items loose on the floor might seem okay—after all, that's often what happens when we're at home—but it can quickly turn into a hassle once you're on the road. Items shift around, become tripping hazards, and take up more of your limited space than you'd think. Hang items or store them in closets or trunks to keep your floor clear and make the most of your space.
About ShadePro
After 35 years in the recreational vehicle sun and shade control business, ShadePro has become a trusted leader in helping RV enthusiasts optimize their rigs for travel and adventures. ShadePro manufactures only the highest quality RV awnings, RV awning replacement fabrics, RV dash covers, RV windshield Covers, screen rooms, Vista Shades for RV's and much more. All products are built to last for long-term enjoyment backed by a warranty.