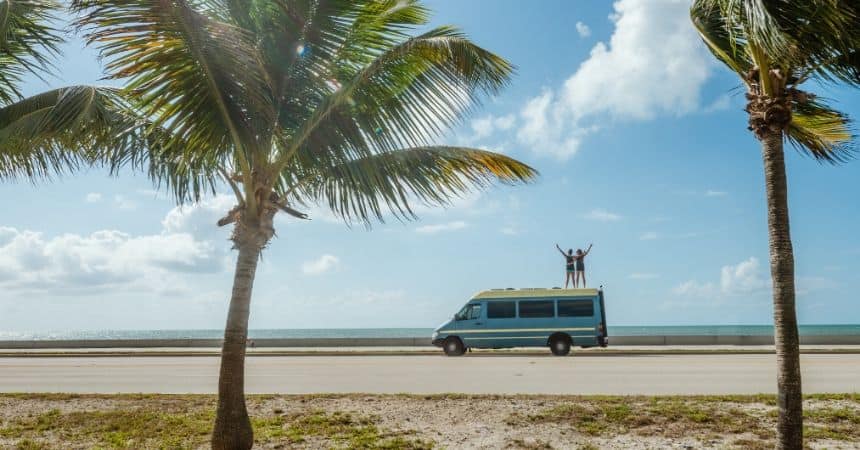 December 11th, 2019
When cold weather sets in, it can make you long for summertime's warm days and sunny skies. If that's the case, you might be considering packing your bags and running away to someplace warm this winter. Consider these warm weather RV escapes to travel to when the weather gets bad this winter.
Tucson, Arizona
How does 350 days of sunshine a year sound? Tucson features warm temperatures and hardly any rain. You can enjoy the weather while exploring the hiking trails and parks of the Arizona desert, or learn more about the diverse local ecosystem at the Arizona-Sonora Desert Museum. Tucson is also the southernmost city in the United States where you can go skiing in the mountains, so it's an ideal place for anyone wanting to still get their fill of winter activities.
Austin, Texas
Once an underrated destination, Austin has become a booming spot for anyone looking for delicious food and entertaining music. Visit the city's iconic range of venues and bars to get your live music fix. You can also hit the water for some paddleboarding, water-biking, and kayaking. You can also visit the gorgeous Barton Springs Pool, a three-acre natural spring that never dips below 68 degrees.
Tampa, Florida
Florida is, of course, among the most popular warm-weather escapes in the winter. From postcard-worthy beaches to world-famous amusement parks, the state is the perfect destination for any traveler. Tampa has a good mix of everything. Enjoy a day at the beach, or break out your RV awning shades and relax at your campsite in one of the nearby parks.
Gulf Shores, Alabama
If you're looking to get away from the crowds as well as the weather, Alabama might be the perfect destination for you. Alabama's beaches may not get quite as warm as Florida's, but temperatures still stay fairly mild. Combine that with plentiful sunshine and coastal views, and Gulf Shores is a tempting warm weather RV escape for the winter.
About ShadePro
After 35 years in the recreational vehicle sun and shade control business, ShadePro has become a trusted leader in helping RV enthusiasts optimize their rigs for travel and adventures. ShadePro manufactures only the highest quality RV awnings, RV awning replacement fabrics, RV dash covers, RV windshield Covers, screen rooms, Vista Shades for RV's and much more. All products are built to last for long-term enjoyment backed by a warranty.