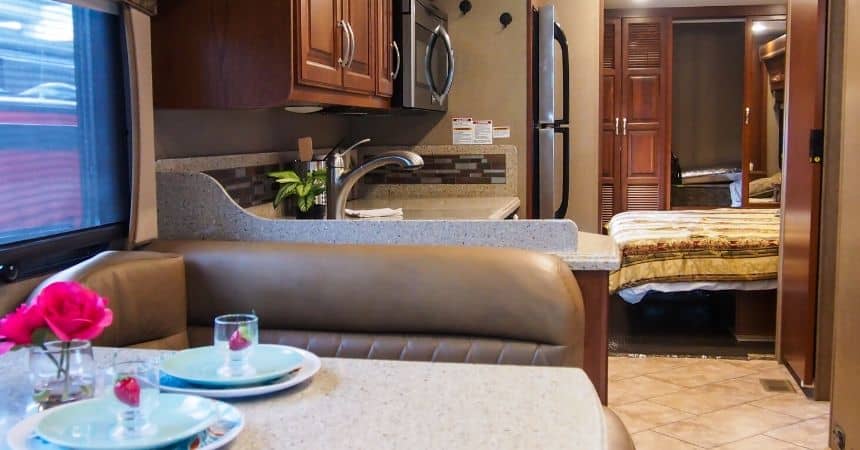 January 23rd, 2020
Your RV is more than just a vehicle—it's your home away from home. That's why it's important to create a warm, welcoming space in your RV. A homey RV makes trips easier, more relaxing, and more enjoyable for everyone who steps foot inside your space. Make some upgrades before your next trip with these tips for making your RV cozier.
New Bedding
The bedroom is an important part of any home, and your RV is no exception. Even when you're on vacation, a good night's sleep is important, so your bed should be comfortable and stylish. New bedding can show off your own taste while transforming the bed into a cozy, inviting area you'll be happy to fall into every night.
Add Some Style
While it may seem obvious, the right decorations can do wonders for your RV. Add a sense of style with decorative pillows or tablecloths. Picture frames and other wall decorations help show off your personality within your RV. Area rugs and couch blankets also work to transform a space, making it feel warm and inviting for all who enter.
Exterior Work
One of the biggest tips for making your RV cozier is to pay attention to your outdoor space as well. Make your exterior as comfortable as your interior with an RV awning shade kit, screen room, or other awning accessories. Create a pleasant space beneath your awning with lawn chairs, lanterns and other warm lights, or an outdoor rug.
Make it Your Own
Part of making your RV comfortable is making it your own. Buy a dish set or towels that you use only while traveling. If you have the room, use full-sized toiletry bottles instead of travel bottles. You can even consider doing bigger projects like repainting the walls or cabinets. All of these details help turn your RV from just a vehicle into your home away from home.
About ShadePro
After 35 years in the recreational vehicle sun and shade control business, ShadePro has become a trusted leader in helping RV enthusiasts optimize their rigs for travel and adventures. ShadePro manufactures only the highest quality RV awnings, RV awning replacement fabrics, RV dash covers, RV windshield Covers, screen rooms, Vista Shades for RV's and much more. All products are built to last for long-term enjoyment backed by a warranty.