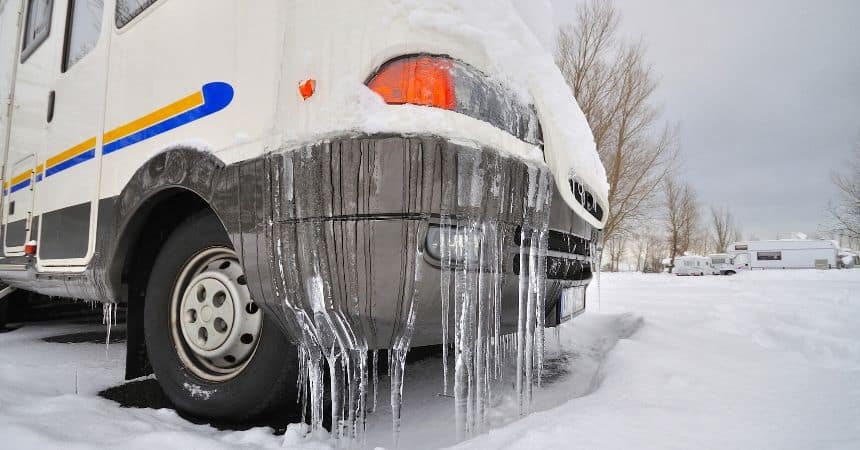 November 12th, 2019
After the prime road trip season of summer, alongside early fall's arrival comes a decision: will you use your RV this winter, or will you store it? More likely than not, you will be storing it. That means you have some preparations to do to ensure it stays safe through the season. Here are four tips for storing your RV for the winter so it's in good shape and ready for you come spring.
Clean and Inspect Everything
The first thing to do when preparing your RV for storage is to go through and make sure everything is both clean and in working order. Clear out any food and belongings and make sure there are no cracks, leaks, mold, or other issues that can worsen while in storage. Detach and carefully store any add-ons, such as an RV screen room or sun shade. When you find and take care of minor problems in your RV going into winter, you won't be blindsided by major issues come spring.
Drain Water Tanks
Your RV's plumbing system is especially vulnerable in cold temperatures, so make sure to take the proper measures before storing it. Drain the water tanks as well as the pipes. Use antifreeze throughout the system to make sure the last of the water is out and keep the pipes from freezing. Don't forget to check that the antifreeze you use is safe for your RV.
Take Cover
Where you park your RV has a major impact on how it fares through the winter. This is why one of the biggest tips for storing your RV for the winter is to keep it in a storage facility where it's protected from the elements. Even a roofed parking spot is an immense help. You want to protect your RV from UV rays, extreme winds, precipitation, and other elements that can damage the exterior. If you park your RV outside, keep it away from trees and tall grass. You can also get covers for your tires to protect them from the winter weather.
Regular Check-Ups
Throughout the season, make regular inspections of your RV and its systems to make sure no problems arise. Check your engine battery to make sure it doesn't lose its charge while in storage. Keep an eye out for cracks, damaged seals, rust, and leaks and get them fixed immediately. That way, there are no surprises when you bring your RV out in the spring.
About ShadePro
After 35 years in the recreational vehicle sun and shade control business, ShadePro has become a trusted leader in helping RV enthusiasts optimize their rigs for travel and adventures. ShadePro manufactures only the highest quality RV awnings, RV awning replacement fabrics, RV dash covers, RV windshield Covers, screen rooms, Vista Shades for RV's and much more. All products are built to last for long-term enjoyment backed by a warranty.