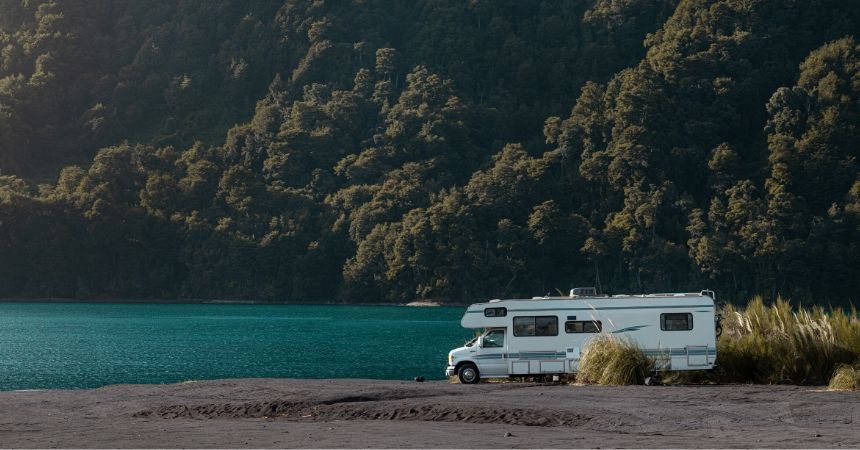 April 8th, 2020
Remote work is one of the many benefits of living full time in your RV. With a flexible schedule and a gorgeous, ever-changing office space, it's no wonder more people are looking for work they can do while on the road. However, just because it's enjoyable, doesn't mean it's always easy. Working from home—or from your RV—presents a unique set of challenges. Here are four tips for working full time from your RV so you can stay productive while earning your income on the road.
Keep a Regular Routine
Without a regular commute, lunch hour, and other aspects of an average workday, it's easy to let yourself go without a structured schedule. However, establishing a normal work routine is the key to success while working remotely. You can still stay flexible—sleeping in a little later or taking a longer lunch—but it's important to continue to block out your usual work hours and use them productively.
Take Frequent Breaks
In a normal office environment, your coworkers provide some much-needed conversation and distraction throughout the day. When it's just you and your work in the room, you can get caught up in the task at hand and forget to take those little breaks of standing up, moving around, or talking to other people. Make sure you take care of yourself throughout the workday by getting up and stretching, chatting online or over the phone with a coworker, and letting yourself have those occasional moments of downtime.
Make a Productive Space
When you work from your RV, your office can be anywhere: your bed, the kitchen, on a beach, or next to a campfire. However, you shouldn't let this freedom override your space's productivity. Set aside a corner of your RV or campsite specifically for your workday. Having a regular workspace helps you focus once you sit down for the day.
Don't Forget to Enjoy It
Living on the road and working from your home are incredibly special opportunities. That's why one of the most important tips for working full-time from your RV is to simply let yourself soak in the moment. Don't forget to look up from your computer to enjoy the view every once in a while. Take your conference calls from the comfort of your RV awning screen room. Most importantly, when the workday is over, sign off entirely so you can explore the beautiful landscapes around you.
About ShadePro
After 35 years in the recreational vehicle sun and shade control business, ShadePro has become a trusted leader in helping RV enthusiasts optimize their rigs for travel and adventures. ShadePro manufactures only the highest quality RV awnings, RV awning replacement fabrics, RV dash covers, RV windshield Covers, screen rooms, Vista Shades for RV's and much more. All products are built to last for long-term enjoyment backed by a warranty.