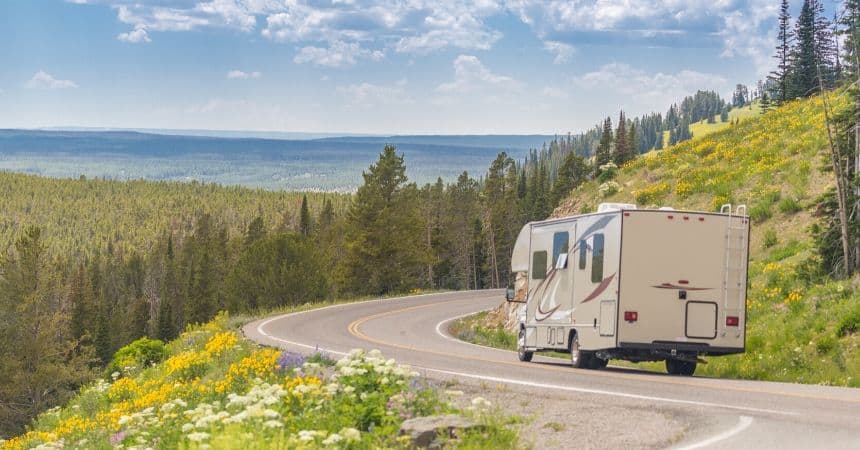 December 23rd, 2019
An RV trip is a great chance to travel somewhere new and experience the fresh air and beautiful scenery of the great outdoors. However, even serene, peaceful nature comes with dangers, and travelers are often susceptible to theft while on the road. When you take your next vacation, make sure you take all the right precautions with these ways to keep your belongings safe while RVing.
Lock the Doors
This is a good habit to have everywhere you go—even in a peaceful and relaxing campground. The easiest way to stay off potential thieves is to lock your doors. However, many RVs use the same type of locks, making them easier to pick. This means it might be worth installing new or additional locks to your RV as an extra precaution.
Shut Windows and Blinds
When you leave your RV for a while, always shut the windows and close the blinds and curtains. Like locking your doors, this is a simple move that can protect your belongings simply by keeping them out of plain sight. Lowering your RV shades not only dissuades thieves, but it can also protect your interior fabrics from fading in the sun. Don't hesitate to purchase RV shades if you need a new set.
Hide Expensive Items
One of the best ways to keep your belongings safe while RVing is to keep expensive items out of sight—or just don't bring them at all. Every time you leave your RV, pack away valuables, including laptops, smart devices, or jewelry. Use your RV's interior storage areas to keep these items from view.
Card Not Cash
When you travel, try to use a debit or credit card rather than cash. Once you lose your cash, it's gone for good. However, if you lose your purse or wallet, you can simply call your bank or credit card company to freeze and trace the card. You will also be notified if any unusual activity shows up on your card. It's a good safety guarantee for your bank account no matter where you go.
About ShadePro
After 35 years in the recreational vehicle sun and shade control business, ShadePro has become a trusted leader in helping RV enthusiasts optimize their rigs for travel and adventures. ShadePro manufactures only the highest quality RV awnings, RV awning replacement fabrics, RV dash covers, RV windshield Covers, screen rooms, Vista Shades for RV's and much more. All products are built to last for long-term enjoyment backed by a warranty.