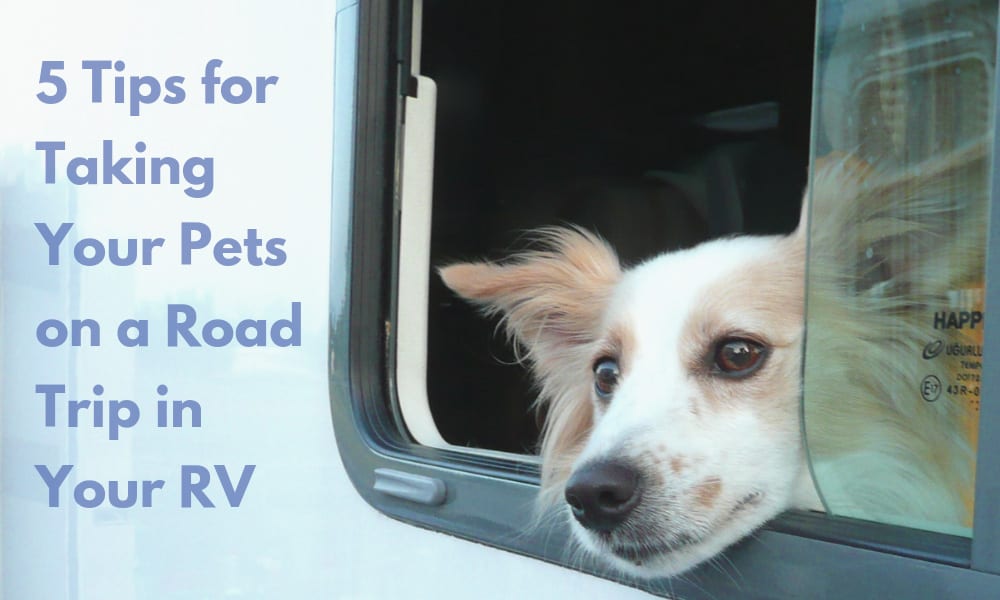 August 15th, 2019
Going on vacation just doesn't feel right unless the entire family goes—that includes our four-legged friends. RV Industry Association reports, "68% of RVers bring a pet along. Most are dog people (92%); 14% bring cats." Grab your pet, gas up the RV, and hit the road with these five tips for taking your pet on a road trip.
Give your pet some space
On any trip, ensuring everyone has enough space can be a major issue. This is no different for our pets. As such, make sure to set up an area of the RV that is just for your pet. If space is precious real estate in your RV, consider adding an RV awning enclosure. This way, you can create an entire room for your pet when you park your camper.
Always bring proper identification
When a pet goes missing, its family feels fear and anguish as to what might happen to their furry friend. So naturally, when owners lose their pet in a strange area, it only amplifies how terrifying this experience can be. Save yourself the fear of a potential run-away situation by updating your pets' tags with your correct contact information. Make sure the information is legible—sometimes old tags can be difficult to read due to wear and tear, so a new set will ensure you're easy to contact if someone finds your pet.
Keep up-to-date vaccinations and health records
When traveling outside of your community, you can't always predict what you might encounter. In case of an emergency, to ensure your pet receives the best medical care, pack all a recent copy of your pets' medical records. We hope you never have to unpack your companions' records, but it is better to have them with you just in case!
Add extra time for potty breaks
Just as you need to calculate for pit stops and fuel, add a little extra time for your pet. Don't just assume that your pet can handle the same schedule you're following. While on the road, pay close attention to the signs that your pet may need to take a walk or relieve themselves. Even if you're a little late to your destination, your pet will be thankful you scheduled extra time for them.
Pack toys for your pets
A tremendous advantage of traveling in an RV is it allows your pet to comfortably move around. To make the trip even more enjoyable, pack a toy that will help your pet let off a little energy. You want to make sure your pet is having just as much fun as you are on your road trip. By creating an environment similar to the one they have at home, your pet will remain happy the entire time you're on the road.
We hope our tips for taking your pets on a road trip helps to make a better RV excursion for both you and your furry friend. We know that each pet is different, so if you have a tip that we did not mention above, please add it down in the comment section. We would love to keep the conversation going!