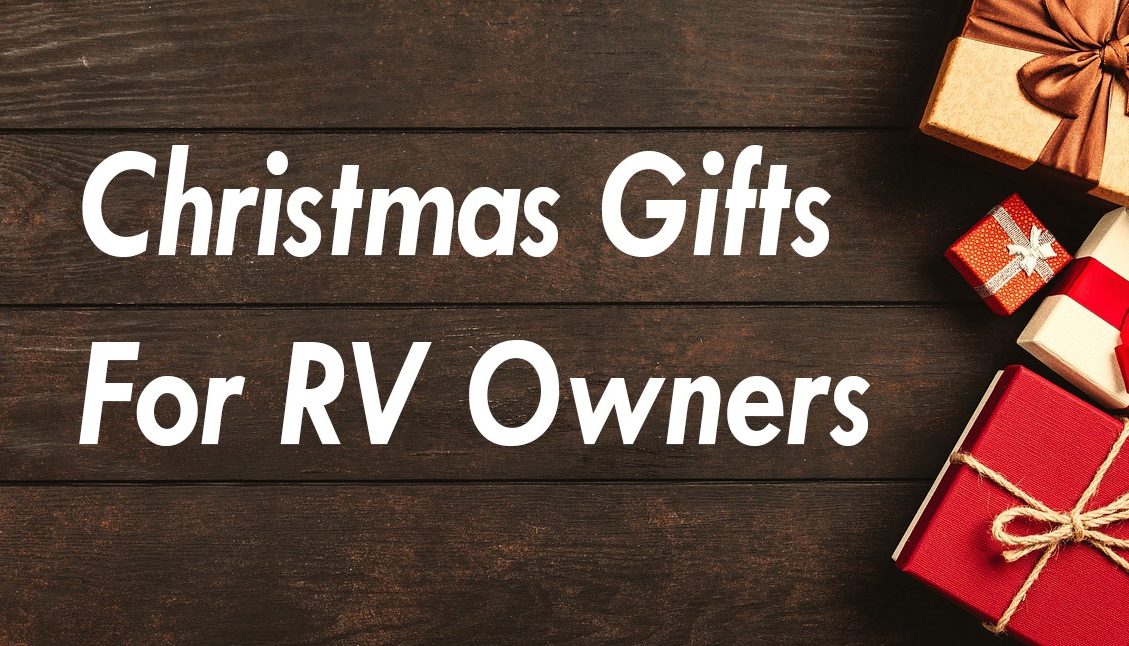 December 2nd, 2022
Not sure what to buy for the RV owner in your life this holiday season? Not to worry. ShadePro's RV shades and accessories make the perfect gifts for those who spend their life on the road. Here are the items RV-ers would love to see under their tree.
LED Lights for RV Awnings
Campsites and RV parks don't exactly offer the best nighttime lighting, but the fun shouldn't stop once the sun goes down. The LED Lighting System for Awnings is the perfect solution for brightening up your campsite. The aftermarket LED light strip features a 45 degree track that secures with adhesive backing. The lights are quick and easy to install: Simply slide the lights onto the track after affixing to your awning. The system is available in two sizes: 16.4' and 19.7, and both can be cut to fit your awning perfectly. The system provides enough lighting for nighttime activities AND adds an extra layer of security by keeping your awning well lit.

Vista Shade Zipless Version
Staying cool while entertaining outside is a big priority for RV owners. The Vista Shade blocks 85 percent of light, making the area under the manual awning comfortable even on the hottest days. The Vista Shade also acts as a windbreaker and adds privacy. To install, owners simply slide the Vista Shade into the pull strap of their awning. 
Right now, the 15′ x 7′ Zipless Vista Shade in black is on sale for just $49.99- that's a MASSIVE savings right in time for the holidays.

Our Customers Say:
"Our full-time camping friends have one. They showed it to us, then I immediately bought one. We love it and would recommend it to anyone who'll stand still long enough to let us rave. It's a great product." – Kirk
Vista Shade with Marine-Grade Zipper
The Vista Shade with Marine-Grade Zipper is the premium version of the product, and the only awning screens made specifically for 12V RV awnings. Each Vista Shade includes a 6 foot body piece and an insert. When owners want to install the zippered Vista Shade, they'll simply slip the body into the insert. Customers continually praise the zippered shade for how easy it is to install and use. Quick and easy with no ladders required. The black Vista Shade with Marine-Grade Zipper is on sale for 10% off right now, so be sure to grab one as a gift for a camper owner. 
Want to go really big with your RV gift? Save 20% off your Vista Shade purchase right now when you also buy a patio awning replacement fabric.

RV Step Covers
Step covers are an easy way to keep dirt and debris from reaching the inside of an RV, and they provide traction to prevent slips and falls. These Dirt Grabber Step Covers are made to fit all step sizes, including curved varieties. The rubber backing allows owners to trim the covers for a more exact fit. Heavy duty grommets and bungees for securing the covers are included with the purchase.

Our Customers Say:
"I just received my 6 tire covers and immediately installed them. Perfect fit, tight enough to stay on during windy days/storms and still easy to remove when needed. The material seems to be heavy and I suspect they will last a very long time." – Carl E.
RV Tire Covers
Nothing ruins an RV owner's day like a tire blowout. Over time, the sun causes serious damage to tires, leading them to dry out and crack. Help protect those wheels with a set of ShadePro Tire Covers. The covers feature sewn in elastic, which means they'll stay securely fastened to the wheels. Plus, the covers are easy to slip on and off when owners are on the move.  Tire cover sets are available in seven sizes, based on tire diameter.