CHOOSE YOUR ACRYLIC
Acrylic Fabric Replacements
Choose from our 9 standard colors or over 140 custom colors. Acrylic awnings provide a cooler type of shade because the material is constructed with a woven, durable, breathable fabric. Available with a metal cover for even more protection when your awning is closed or re-use your existing Carefree/ Dometic metal cover.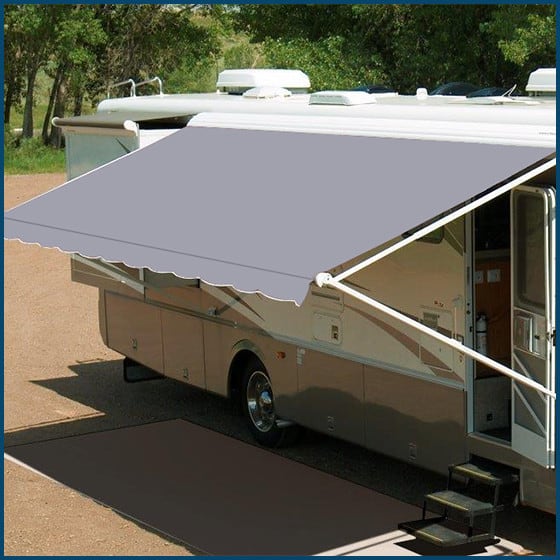 ACRYLIC
WITH
METAL COVER
The acrylic fabric with Metal Cover adds both beauty and durability to your patio awning and the aluminum cover protects your investment from the sun's harmful rays to provide many years of enjoyment. Upgrade your vinyl awning fabric with this option.
starting at $619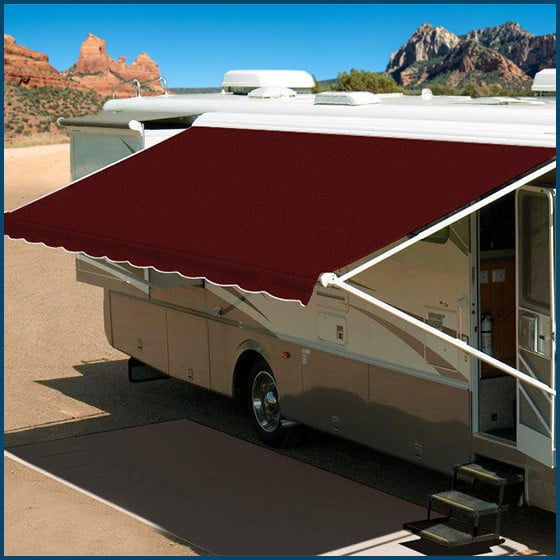 ACRYLIC FOR
EXISTING METAL COVER
Replace your Carefree Acrylic Awning with a genuine replacement fabric. Fits Carefree and Dometic Awnings with Alumiguard or Uniguard only. Our 1-piece replacement fabric slides into both the aluminum cover and the roller tube.
starting at $379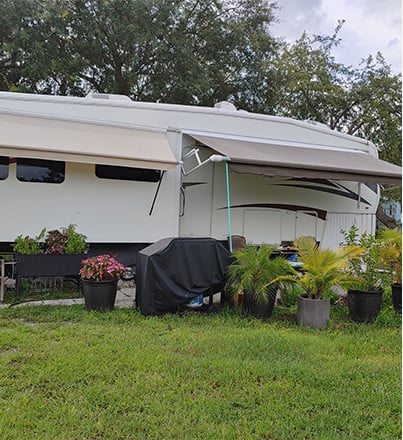 17′ Acrylic awning replacement
I had a wore out awning and carefree electric arms to replace. My carriage 5th wheel has been discontinued, my size seemed very abnormal, I was frustrated and at my wits end to find the exact size awning. Finally made contact with a very professional Shadepro representative who competently made my troubles go away, enjoying a great product.
-Arthur F. (verified buyer)
Acrylic fabric replacement for existing metal cover