CHOOSE MANUAL OR ELECTRIC PATIO AWNING
Complete Awnings - Patios
Trusted sellers and installers of the top awning brands like Carefree, A&E, Lippert, Faulkner, and Carter
Next Select Manual Or Electric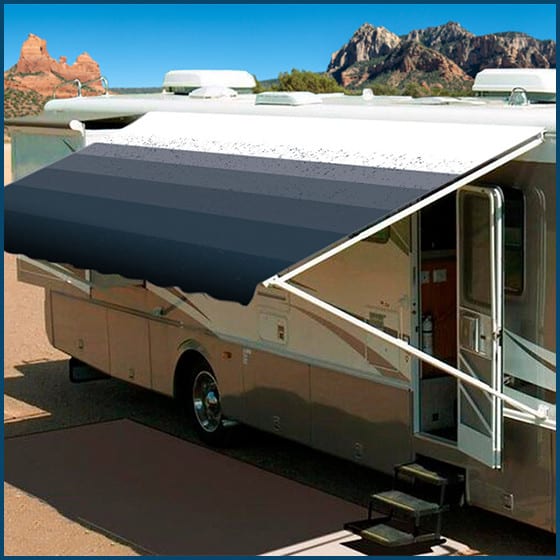 If you prefer manual crank operation to be independent in terms of energy supply, you will pick a classic, manual awning model.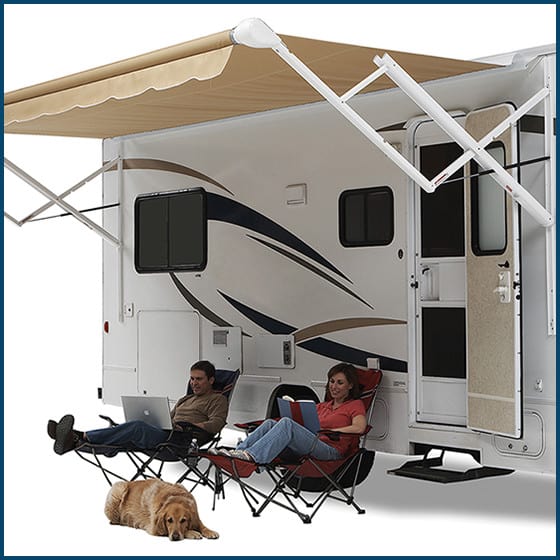 If you are a comfort enthusiast, you are likely to opt for an electric awning, which slides out at the touch of a button in a matter of seconds. 
Complete Kit
Unexpected storm damaged our rvs awning while we where offroading. Needed eveything as all of it was bent and destroyed. Came with eveything needed. 2nd smaller box was damaged, but product arrived un damaged. Simple install and much nicer than our previous carefree awning. Great pricing compared to the larger stores, plus I'd rather support a small business. As I too own a small business. Thank You.