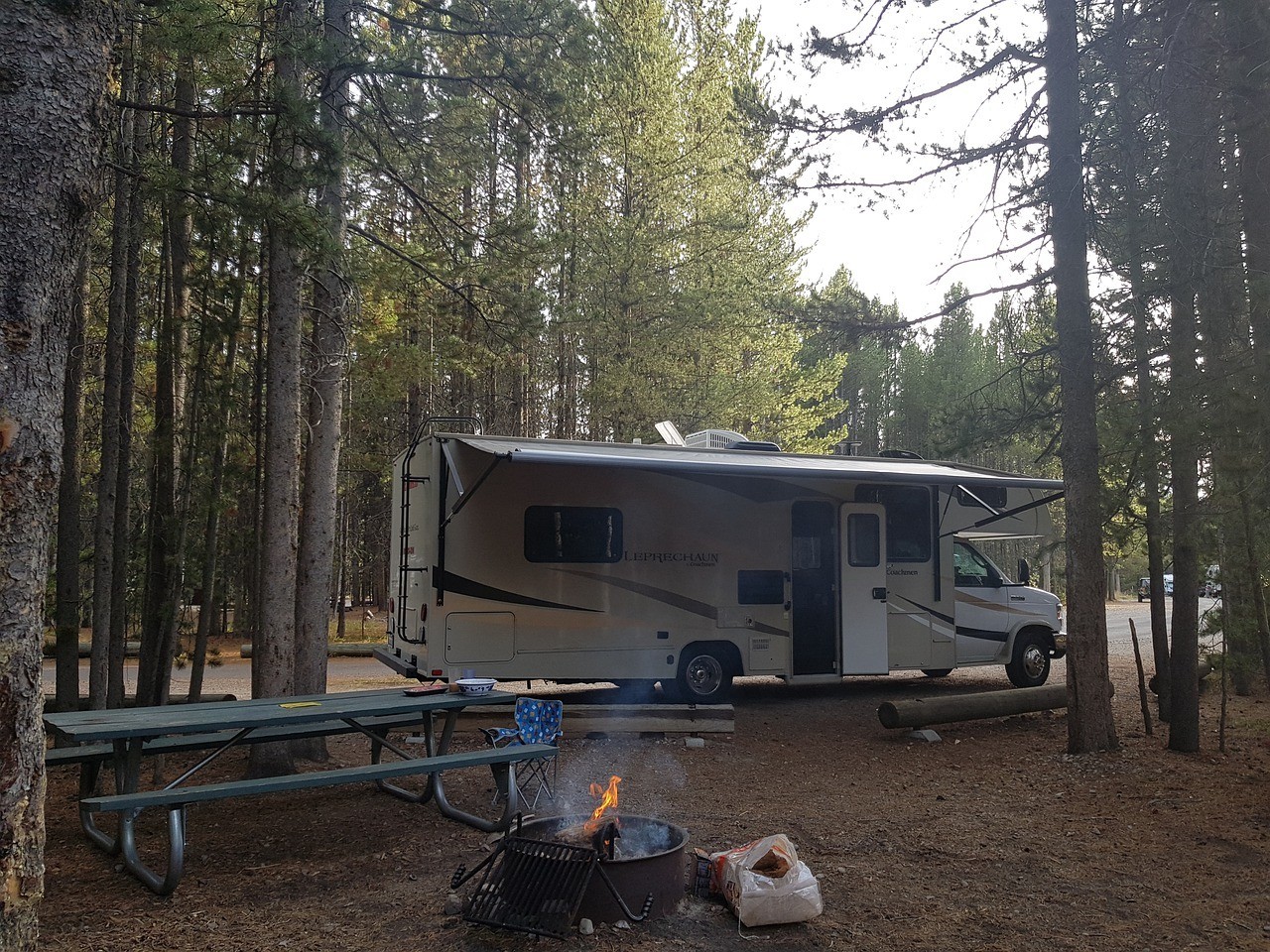 May 27th, 2022
The price of fuel, groceries, and other necessities has skyrocketed recently, making travel more expensive than ever. While RV-ing is often cheaper than staying in a hotel, life on the road still comes with plenty of costs. Here are our top tips for RV-ing on a budget this summer.
Be fuel-efficient
Everyone is feeling pain at the pump these days, especially RV-ers. You may think a summer road trip is unfeasible due to these costs. Luckily, there are ways to increase the time between fill-ups. Check out our guide for increasing fuel efficiency, including some ideas you may not have thought of.
Use a roller shade
Want to cut down on AC use? ShadePro's Legacy Roller Shades provide 95 percent solar sunscreen during the day, allowing your RV's interior to stay cool without draining precious electricity. At night, the blackout fabric provides complete privacy so you can have peace of mind.
Save on supplies
Just like a house, RVs require plenty of gear and supplies to stay running smoothly. In addition to safety equipment and tools, indoor and outdoor gear is essential. But that doesn't mean it needs to cost you a fortune. Facebook Marketplace and Craigslist are good places to find items like folding chairs and kitchen supplies. Hit up bulk stores for non-perishables and paper products. Need a new awning, dash cover, or other accessories? ShadePro has got you covered with high-quality, low-cost products that will last for years to come. 
Stay local
Staying close to home will undoubtedly keep fuel costs low as well. Explore a state or national park, try a new campground, or check out a fun nearby beach. Not only will you save on gas, but staying closer to home means you can pack lighter as well, which helps keep fuel costs down.
Reduce campsite costs
There are many ways to save cash when choosing a campsite. Boondocking is the cheapest way to camp, with multiple free options, like BLM properties and even retail parking lots. Although it requires a bit more planning and thinking on your feet, dry camping can still be fun and enjoyable. Here is ShadePro's ultimate guide to boondocking. Campendium and the U.S. Public Lands app are great resources for finding free sites on the go.
If you'd prefer to stay somewhere with hookups and other amenities, purchasing a club membership is a worthwhile investment that will save you thousands over time. Memberships like Good Sam offer discounts at over 2,400 campgrounds, plus savings on propane, fuel, and camping gear. At just $29 a year to start, the benefits are more than worth it for regular RV-ers.  
Cut food costs
Fast food is convenient when you're on the go, but too much eating out can really break a budget. Limit the amount of restaurant stops on your trip and opt to cook at your RV instead.
Before heading out on a trip, stock up on groceries at a bulk store like Costco. Pre-prep freezer meals at home, then take advantage of local farmers' markets and seasonal produce where you're visiting. Use the grill provided by your campsite and heat up freezer breakfast burritos and make foil packet meals for lunch and dinner. In need of inspiration? These 6 easy picnic recipes are sure to be crowd-pleasers on your next RV trip.
Look for free activities
Free sightseeing opportunities abound- you just have to know where to look. Check out coupon sites like Groupon for savings on activities like waterparks, mini-golf, and restaurant discounts. If you stay local, residents often have free or reduced admission to state parks, museums, zoos, and more. Children and senior citizens get free or discounted entry at many attractions as well. Plan on camping in one area for an extended period of time? It's worth it to follow local social media accounts to stay updated on events. Putting a bit of research in before heading out on your trip can result in huge savings.