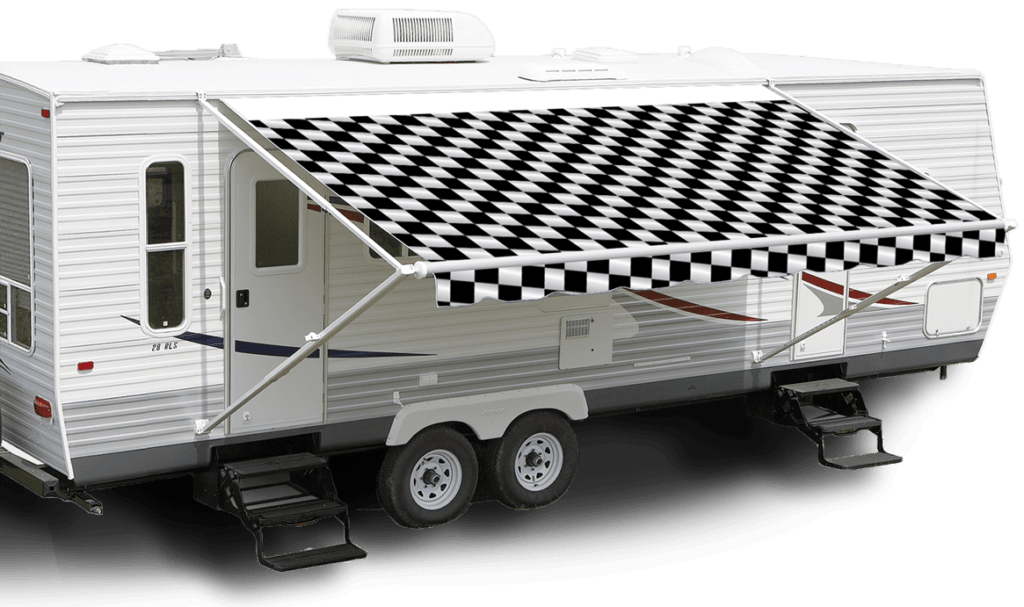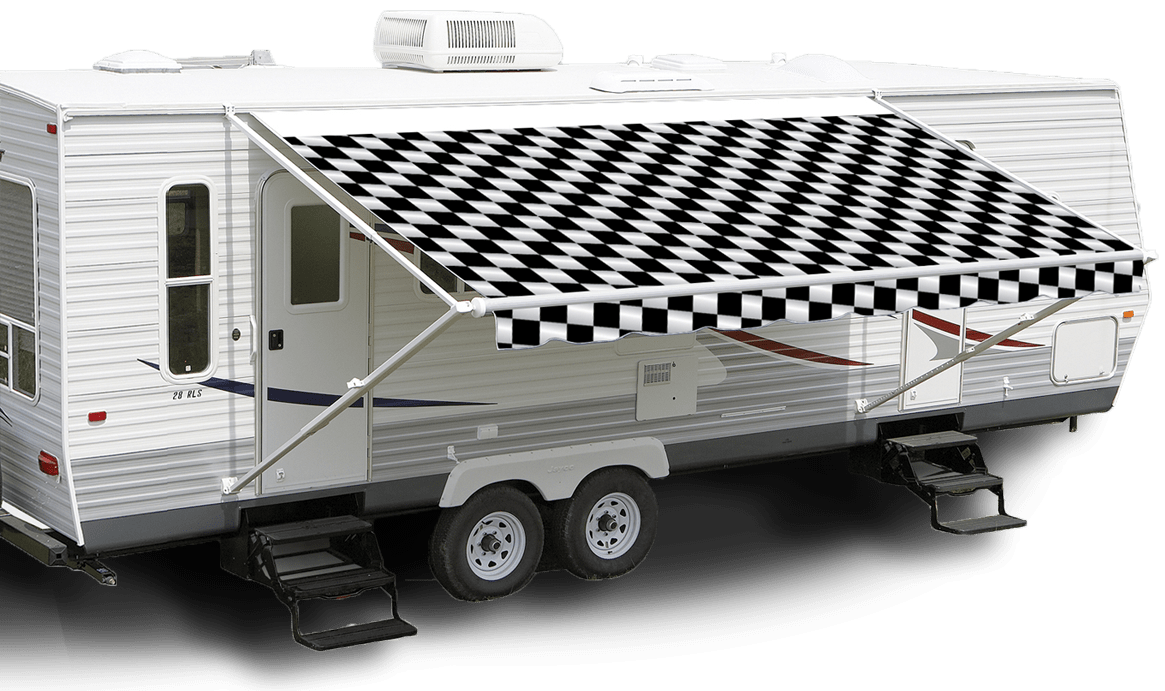 RV Awning Fabric Replacements


"Very easy to install, excellent quality and workmanship…"
– Doug R. (Verified Buyer)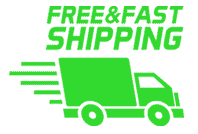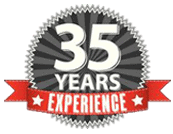 Rip Resistant, UV Resistant, Water Resistant, Mold Resistant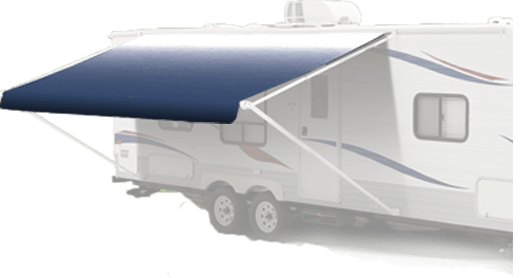 Our replacement fabric canopies are available in heavy-duty vinyl or marine grade acrylic. We offer a variety of colors to choose from so you can customize the look of your RV.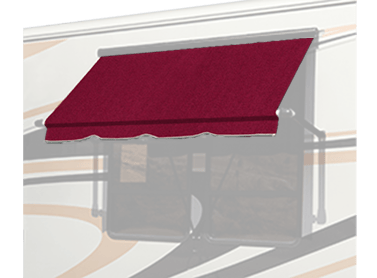 We have the right replacement fabric for your worn-out window awnings. Select from our many vinyl and acrylic fabric colors to match or complement any patio awning.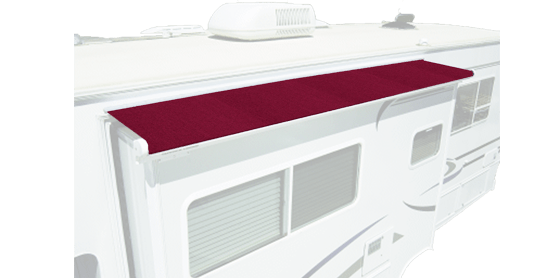 Our quality fabrics come in heavy-duty vinyl and marine-grade acrylic. They are manufactured with the highest quality materials to withstand the test of time.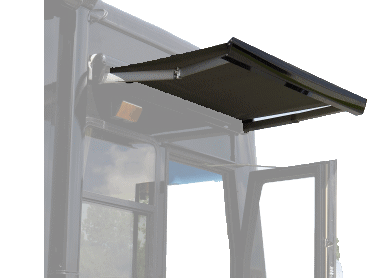 We have fabrics for most over-the-door awnings and can match most existing patio awnings.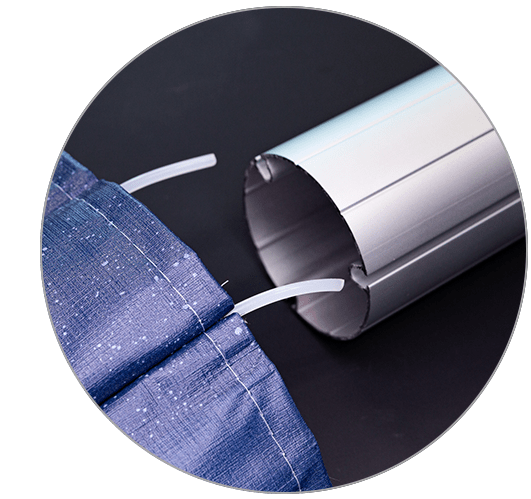 Both polycords sewn in at the roller tube making our fabric the easiest to install.
No special tools needed.
Black weatherguard option available on stripes
half foot sizes available
Fabrics fit most brand awnings with or without metal covers
More color options than anyone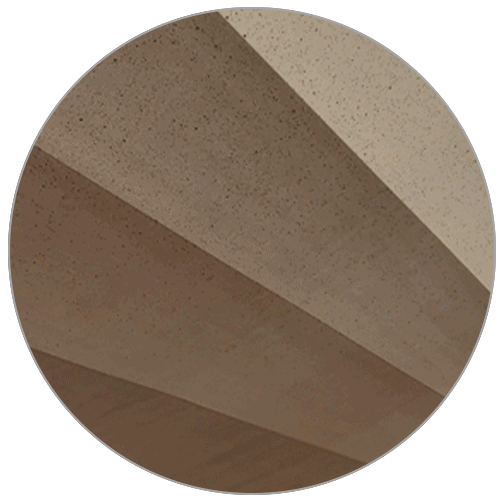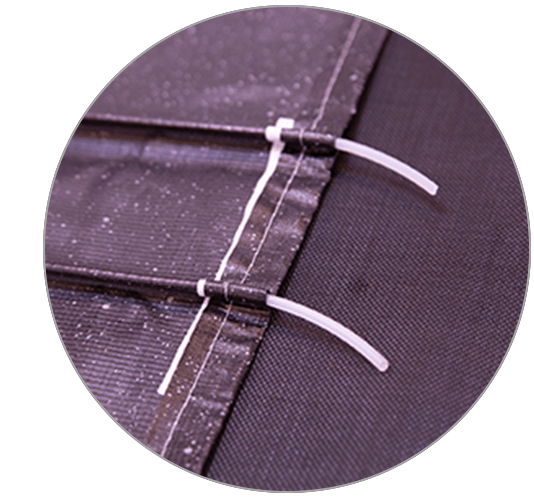 1000 denier scrim to reduce tearing
Cold crack tested to -25 degrees F
Mildew resistant
LEADERS IN RV AWNING CUSTOMER CARE
With more than 35 years of RV Sun and Shade control experience, ShadePro has become an industry leader in price, quality, and customer service.
You can rest assured that you will receive the best quality products and service when ordering from ShadePro. If you have any product questions or concerns we are here to help. Our world-class customer support team offers guidance and education on products and the installation process. Please give us a call at 800-328-5100.
SEE WHAT OUR CUSTOMERS ARE SAYING
EXPERIENCE THE DIFFERENCE
With over 35 years in the recreational vehicle sun and shade control business, ShadePro has become a trusted leader in helping RV enthusiasts optimize their rigs and travel adventures.