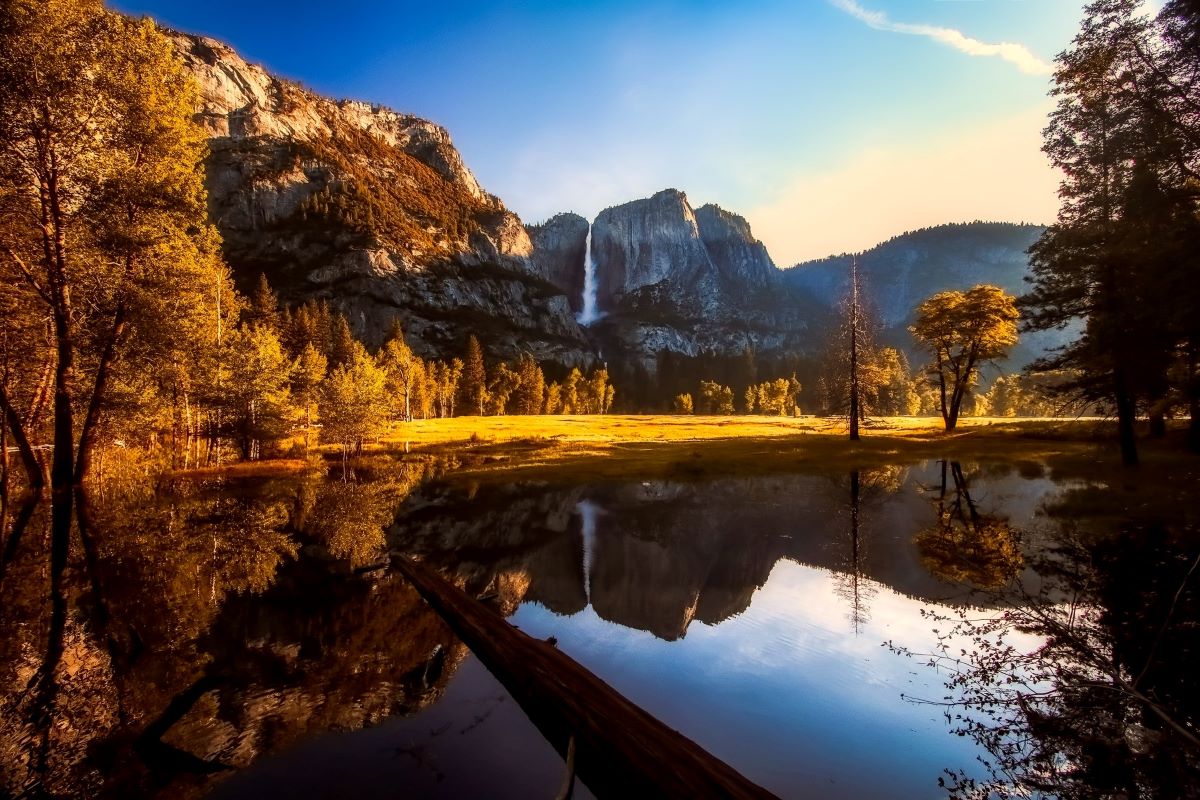 May 31st, 2023
Summer is the perfect time for RV owners to embark on exciting adventures and explore the wonders of national parks. The combination of the great outdoors, stunning landscapes, and the freedom of RV travel creates an unforgettable experience. In this blog, we will delve into five RV-friendly national parks and hidden gems that should be on every RV traveler's radar. So, fuel up your RV, pack your sense of adventure, and let's hit the road!
Yosemite National Park, California:
Yosemite National Park in California is a true natural wonder and a dream destination for any nature enthusiast. With its towering granite cliffs, majestic waterfalls, and breathtaking vistas, Yosemite offers endless opportunities for exploration. The park provides several RV-friendly campgrounds, including the popular Upper Pines Campground and the picturesque Wawona Campground. Don't miss the iconic sights of Yosemite Valley, such as El Capitan and Half Dome, or the peaceful serenity of Tuolumne Meadows. For a hidden gem, head to Mariposa Grove, home to over 500 giant sequoias, including the famous Grizzly Giant.
Glacier National Park, Montana:
Known as the "Crown of the Continent," Glacier National Park in Montana is a paradise for outdoor enthusiasts. This pristine wilderness is famous for its snow-capped peaks, crystal-clear lakes, and abundant wildlife. Several RV campgrounds are scattered throughout the park, providing an opportunity to immerse yourself in its beauty. The Going-to-the-Sun Road is a must-see, offering breathtaking views and access to scenic trails. For a hidden gem, venture off the beaten path and explore the Two Medicine Valley. This lesser-known area boasts stunning hikes, tranquil lakes, and fewer crowds.
Acadia National Park, Maine:
On the eastern coast of the United States, Acadia National Park in Maine offers a unique blend of rugged coastline, lush forests, and granite peaks. RV travelers can find camping options within the park, including the picturesque Blackwoods Campground and Seawall Campground. Explore the iconic Park Loop Road, which provides access to must-visit sites like Cadillac Mountain, Jordan Pond, and Thunder Hole. To discover a hidden gem, head to the quieter western side of the park and visit the Schoodic Peninsula. This area offers stunning ocean views, peaceful trails, and a chance to experience the park's beauty away from the crowds.
Rocky Mountain National Park, Colorado:
Nestled in the heart of the Rocky Mountains, Rocky Mountain National Park in Colorado is a haven for outdoor enthusiasts and RV travelers alike. With its soaring peaks, alpine meadows, and pristine lakes, this park is a playground for adventure. RV camping is available at Moraine Park Campground and Glacier Basin Campground, providing easy access to the park's wonders. Don't miss Trail Ridge Road, the highest continuous paved road in the United States, offering breathtaking vistas and access to a variety of hiking trails. As a hidden gem, explore the quieter Wild Basin area, home to picturesque waterfalls, serene lakes, and diverse wildlife.
Zion National Park, Utah:
Zion National Park in Utah is a desert oasis that will leave RV travelers in awe. Famous for its towering sandstone cliffs, narrow slot canyons, and emerald pools, this park offers a unique and unforgettable experience. RV camping is available at South Campground and Watchman Campground, both conveniently located near the park's main attractions. The Zion Canyon Scenic Drive is a must-do, providing access to iconic hikes like Angel's Landing and The Narrows. For a hidden gem, venture into the lesser-explored Kolob Canyons section of the park. Here, you'll find stunning red rock formations, scenic viewpoints, and tranquil hiking trails.
Exploring national parks in the summer is a dream come true for RV owners seeking adventure and natural beauty. From the granite cliffs of Yosemite to the desert canyons of Zion, these five RV-friendly parks and hidden gems provide incredible experiences for travelers. Whether you're captivated by waterfalls, mesmerized by rugged peaks, or yearn for serene wilderness, these destinations will satisfy your wanderlust. So, plan your summer RV trip, discover these remarkable parks, and create lifelong memories in the great outdoors.
These parks are known to be crowded – upgrade your pleated interior shades to Legacy Day/Night roller shades for complete privacy. They are all custom made to fit inside your existing valence boxes. But no matter where you go, make sure to follow Leave No Trace principles and practice responsible camping to help preserve these beautiful destinations for future generations to enjoy. Happy travels!