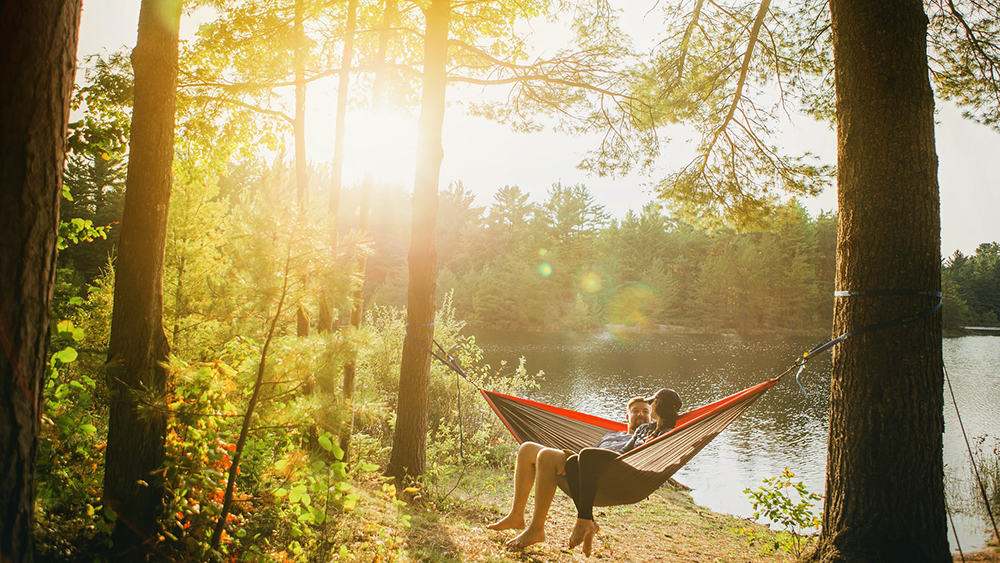 July 24th, 2020
Smart, Safe RV Camping during COVID Summer
This unprecedented pandemic has created widespread cabin fever and isolation, but RV owners suffer less than those who depend on hotels. When the road beckons, it's easy for road warriors to pack up and head out. RV sales and campground bookings are surging at this time because many Americans recognize camping as the lowest-risk escape.
Google Trends data, which documents keyword searches, finds "camping" is entered into search bars at the highest levels since 2011. Kevin Long, CEO of the camping review website The Dyrt revealed that June of 2020 saw the biggest traffic to their site ever.
Even scientists are on board with camping as the safest summer recreation. Reporters asked a panel of infectious disease and public health experts to rate the risk of some common summer activities. Eating indoors at a restaurant or getting a haircut are considered medium to high risk, and going to a nightclub is hands-down a high risk. Camping and exercising outdoors both land squarely in the low-risk category.
When evaluating outdoor activities, Dr.Emily Landon, a hospital epidemiologist and infectious diseases specialist at the University of Chicago Medicine explains, "Always choose outdoors over indoor, always choose to mask over not masking and always choose more space with fewer people over a smaller space."
RV trips make all of these habits easy. Still, public health experts want RV campers to take the precautions here as well so that they can continue traveling for years to come.
First, review the CDC's guidelines for enjoying outdoor activities. They cover issues you may not consider, such as checking your campground the day you head out to learn what is open and closed and what rules are in place. The CDC also reassures travelers that chlorinated pools should have enough chlorine to kill the Covid-19 virus.
Along with the CDC guidelines, keep these tips in mind: 
Use natural ventilation as much as possible, as long as generous distancing between RVs exists. Keep windows and doors open.
Only allow your household members into your RV.
Do not congregate at trailheads, waterways, or other attractions. Stay six-feet away from all others.
While rangers are taking extra steps to clean public restrooms more often, using your rig's bathroom keeps you safest.
Stick with your household members. Rangers will be working to keep group numbers down and may even issue citations.
Avoid risky activities that may land you in the hospital. (Toy haulers – this means you!) Hospitals are no place to be right now, given the need for beds COVID is causing, and the higher chance of transmission.
Pack out what you've packed in to protect campers coming after you.
Pay even closer attention to cleaning than usual. This list of cleaners from the American Chemistry Council includes all products proven to fight COVID-19. You'll find many Lysol, Clorox, and Great Value products there. Don't mistake cleaners for disinfectants. Cleaners remove dirt and grime. Disinfectants kill germs. To do both, use a cleaner and a disinfectant. After you clean countertops, doorknobs and window pulls, attack your upholstery, drapes, and carpets. The EPA lists COVID-19-fighting soft fabric cleaners here. Launder clothes, towels, and sheets in hot water when possible. These steps lower your risk of infection.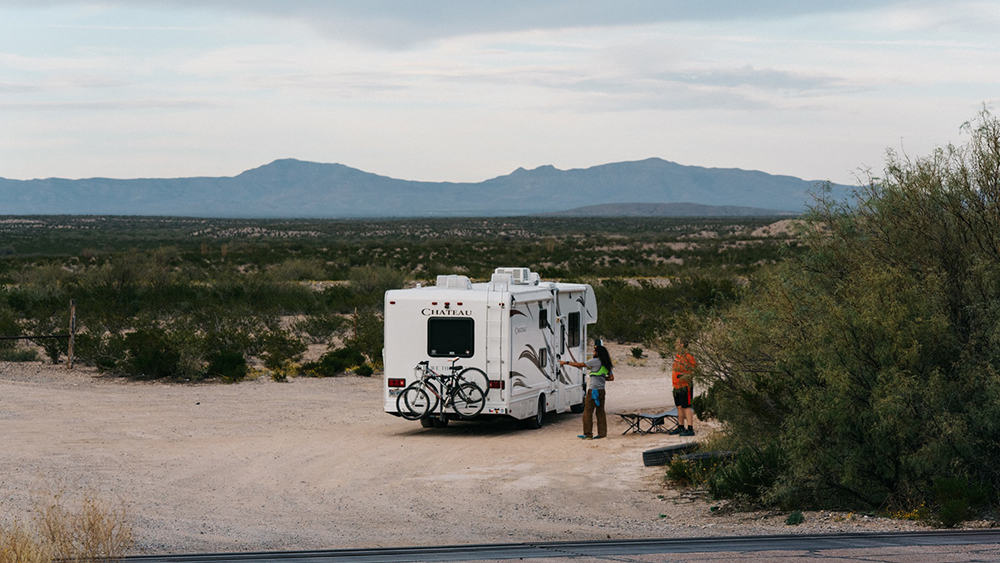 New Rules of RV Camping Benefiting Travelers!
Luckily for travelers, it's the rangers and campground owners that have to be most cognizant of state and federal rules and regulations. These regulations dictate what state campgrounds are open.
Following each state's public health regulations, campground operators must clean and disinfect all common areas multiple times each day, and especially bathrooms. All group facilities, group campsites, and yurts must remain closed. Further, campgrounds that have campsites closer than 6 feet apart must remain closed. No more than six visitors can be in any campground office, and site managers must post signs reminding visitors to remain six feet apart, wear masks and wash hands frequently. Cooperating with campground rules ensures your favorite spots avoid citations and stay open for years to come.
There are incredible health benefits to enjoying your RV lifestyle—perhaps, even so, more during a pandemic than any other time! You'll be wearing masks, using hand sanitizer, and staying socially distant whether you take to the road or not. Hit the road and enjoy it! The RV Parks are waiting for you!
About ShadePro
After 35 years in the recreational vehicle sun and shade control business, ShadePro has become a trusted leader in helping RV enthusiasts optimize their rigs for travel and adventures. ShadePro manufactures only the highest quality RV awnings, RV awning replacement fabrics, RV dash covers, RV windshield Covers, screen rooms, Vista Shades for RV's and much more. All products are built to last for long-term enjoyment backed by a warranty.