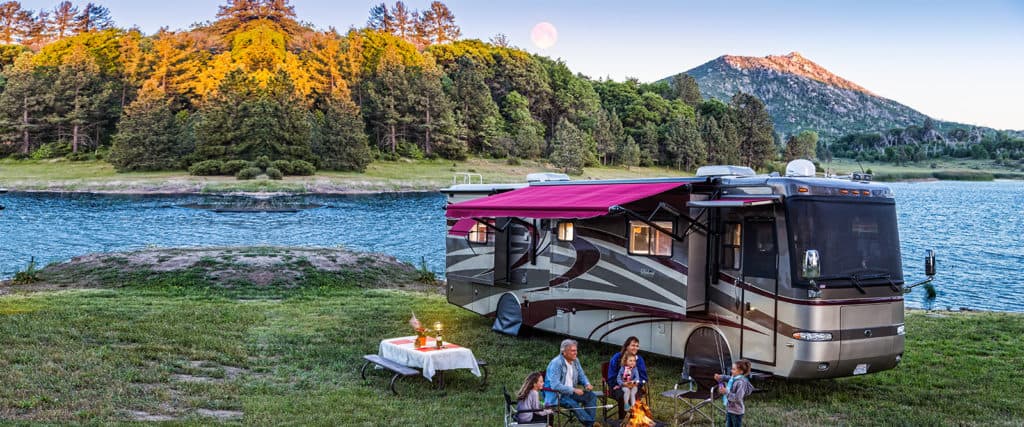 March 20th, 2019
ShadePro doesn't only make the best RV accessories, we live life on the road traveling to RV rallies around the country all year. That is why we've compiled this list of must have accessories for your RV, camper or toy hauler. There are so many options and you may have a limited budget so these are the things that we think are essentials that make camper life even more enjoyable than it already is.
And we're not talking about first aid kits, toilet chemicals and dump tanks here…we mean products that you will actually appreciate and ad value to your RV. These are unique accessories that can really make a difference and you'll definitely be asking yourself "Why didn't I buy this sooner?"
So without further ado, here are our picks for the top 7 RV accessories that you need in 2019…
1. Electric RV Awnings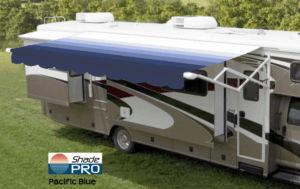 Make nice outdoor space while you are at the site and add some overhead shade. Investing in an electric RV awning will provide a nice shady area and protection from the sun and rain.  These awnings come in a variety of colors and sizes from 12 ft all the way up to 21 ft.
All you need to do is press and hold the button, and the electric awning will partially or fully extend within seconds.
The better models like the Carefree Travel'r line have a billow-proof worm gear motor that unravels the canopy while the rafter arms travel up a track. The result is a stable awning providing the maximum amount of shade and versatile rain release.
Check out a wide selection of top quality electric RV awnings
2. RV Awning Patio Rooms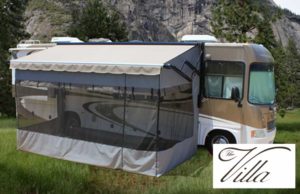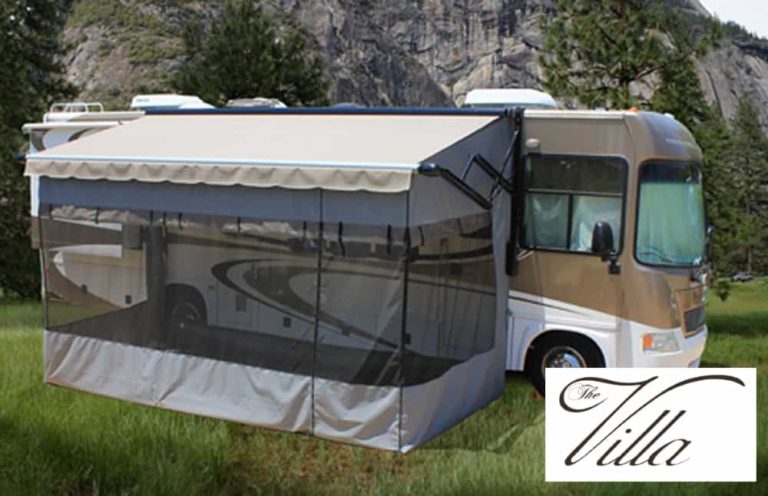 Want to add even more use to your RV awning and gain some extra square footage of private space? Consider an RV awning patio room enclosure. They come in a wide range of sizes to fit any electric or manual awning and are typically made of durable yet lightweight marine fabric that will last for years.

These rooms come with privacy panels and even a removable door that you can set up on either end of the front panel. They create a whole new outdoor living space while protecting you from the elements.
Check out the Villa Enclosure, one of our best selling RV awning patio rooms
3. RV Awning Sun Shades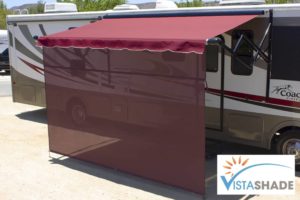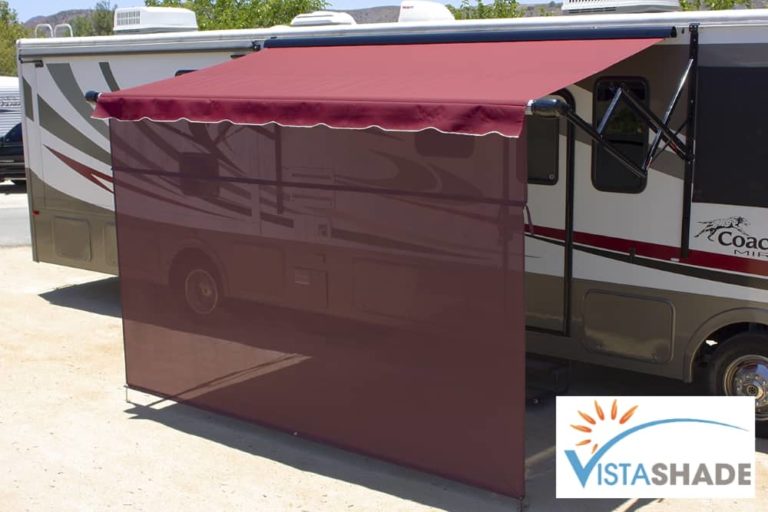 If the full patio room is a bit too much for you, then an RV awning sun shade is the next best thing.  Rather than a full enclosure, this is an open-weave fabric shade made specifically for 12V RV awnings.
This cool RV accessory comes in a wide range of sizes, drop lengths and colors, and includes grommets and ground stakes to secure it in place.
The best part about these RV awning sun shades is that they block an impressive 85% of light from coming in, providing a cool, comfortable area for you to relax in.
Check out the Vista Shade, one of the best quality RV awning sun shades on the market today.
4. RV Roller Shades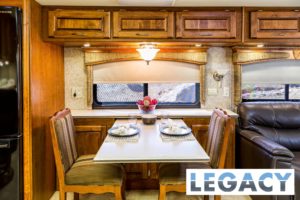 RV roller shades are similar to the ones you might find in a house and operate much the same way.  There are screen shades for day and blackout shades for night, but our favorite is the combo that includes both.
You can quickly and easily raise and lower them to your desired position and they're very quiet as well so you won't disturb a sleeping passenger.
The screen shade blocks out 95% of the sun during the day to keep your RV cool and comfortable, yet allows for maximum visibility.
The durable blackout shade comes in four different colors and provides complete privacy at night.
Check out the Legacy screen shade, blackout shade or combo
5. RV Satellite TV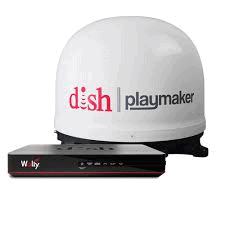 Just because you are out on the road or at a remote camp site doesn't mean you can't watch television and for 2019, high speed wifi in your RV is a must.  
The Dish Playmaker is the highest rated unit available, and allows you to enjoy full HD programming just like you would in your own living room at home.
The Dish Playmaker comes with the incredibly user friendly Wally Receiver, and you can easily find programs, movies and other content.  It supports Bluetooth audio and includes Netflix, YouTube, Weather Channel and a host of other popular apps.
Check out the Dish Playmaker Bundle with Wally Receiver
6. 12V Electric Upgrade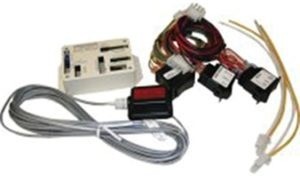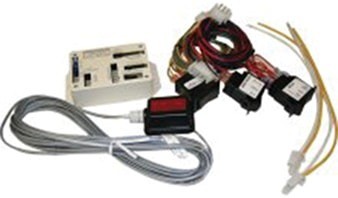 Don't want to spring for a new electric awning? Why not convert your manual one instead for a fraction of the price?
Another nifty RV accessory, this upgrade allows you to easily turn your Carefree, Dometic or Lippert manual awning into an electric one.  
Plus, with the included Direct Response System, your upgraded awning will automatically retract in windy conditions, even if you're not there!
Check out our line of 12V electric upgrades
7. Cargo Add-A-Wall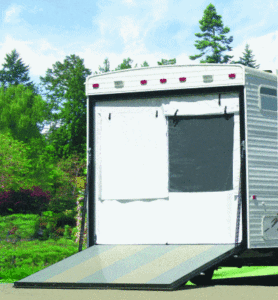 The Cargo Add-a-Wall is a cool RV accessory that allows you to keep the ramp room door open and still maintain your privacy, while enjoying the cool breeze and keeping the bugs out.
It easily mounts inside the cargo bay door opening and secures with a hook and loop system.  You can roll down the panels for complete privacy, or roll them up to enjoy the outdoors. And when you need to access the cargo area, just unzip the sides and roll up the entire wall in mere seconds.
Check out the Cargo Add-a-Wall
So there you have it…the top 7 RV accessories on the market today.  Take a look at all of them and choose one or more for your motorhome,  fifth wheel, travel trailer or truck camper today. You'll be glad you did!