The Zipper Vista Shade is the only RV awning shade made specifically for 12V RV awnings. It is simply the easiest shade to set up on the market today.
The top slides into the empty slot of your awning.

The top portion stays in your awning and just unzip the lower portion before rolling up the awning.

It comes in two pieces: a 6 ft. Body and an Insert. The insert stays on your awning attached to the roller tube.
Shade the area under your manual awning with the Vista Shade Zipless for Manual Awnings. Simply slide the Vista Shade into the pull strap slot of your awning.
An open-weave fabric that cuts approximately 85% of light to help keep you cool and comfortable.
Our unique vinyl-coated polyester fabric will provide years of use.

Perfect to help reduce glare on outside TVs.
Create a shaded patio space under your RV awning with
the Vista Shade. This RV drop sun screen provides cooling shade, light wind-breaking protection, and an air of privacy wherever you roam without obscuring your view of the great outdoors.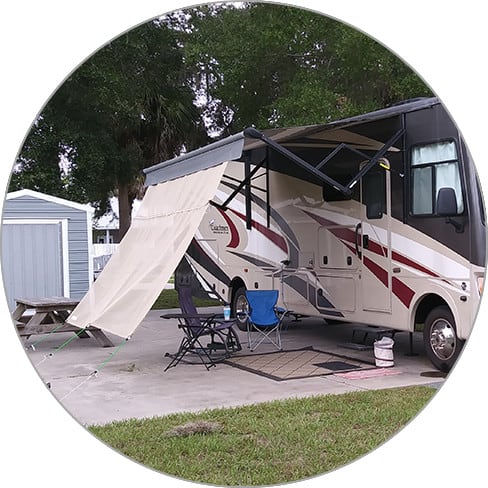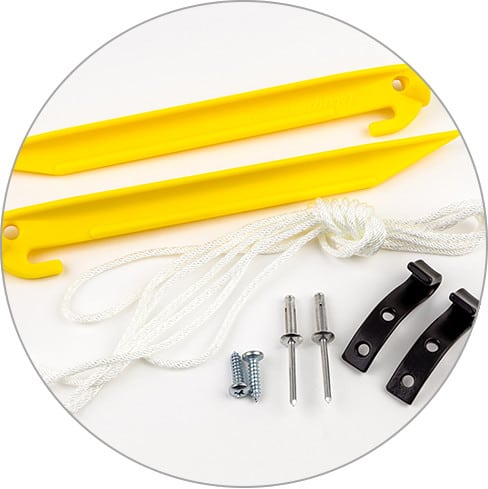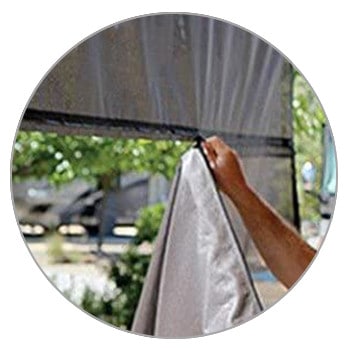 Shade the end of your awning and break the wind with the Vista Shade End Panel.
Each panel comes with two sets of brackets so the panel can be mounted at either end of the awning.
It attaches to your awning easily from the ground. No ladders needed!
The only side shade that automatically releases from the awning when retracting. Simply unhook the side shade from the coach after the awning rolls up.