Quartzsite Show 2022
ShadePro is happy to be attending the Quartzsite Show this year. Located in the Tyson Wells Sell-A-Rama area of the show, you will find many Show Special RV Accessories along with all your favorite ShadePro Awnings and Fabrics! Stop by the tent to see all ShadePro has to offer. You can also find us on Hi Ali 1-3 to 2-3, 2022.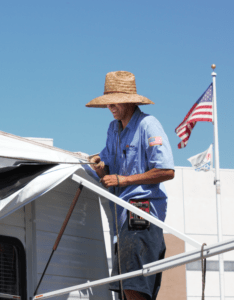 All of our ShadePro Expert Installers will be Onsite for the show's duration. To make an appointment with one of our Installers, please call our Customer Service line at 800-328-5100 and we will be glad to set it up for you.