Shipping and Returns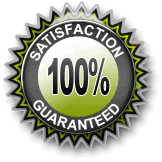 ShadePro proudly stands behind the products that we sell, and we guarantee the items you order to be free from defects through the manufacturer. If at any time within your warranty you have problems with the operation of your item, please give us a call at 800-328-5100 or email us and we'll be more than happy to send replacement parts or replace the defective item based on the situation.
All non-freight orders placed through www.shadepro.net will include Free Shipping to any order of $99.00 or more within the continental United States.
Products shipping by freight truck, LTL, are $199 when applicable. This applies to any item over 8' that cannot ship vis UPS or USPS. Upcharges may occur depending on the ship to address.
For our customers in Alaska, Hawaii, and Puerto Rico, we will also ship to you, but additional shipping charges will apply. Please call our customer service dept toll-free at 800-328-5100 and we will be glad to assist you. If you are placing an order over the weekend (when we do not keep customer service hours), you may place an order online and someone from our customer service department will contact you on the next business day with your shipping options.
Shipping:
We do not ship to any P.O. Boxes, AP or FPO addresses. Any online order must include a street address that can be delivered to. Any returned shipment that was sent to a non-deliverable address will be assessed a 20% restocking fee.
Truck Freight:
Typically, for residential deliveries, the freight company will call you to coordinate a convenient date and schedule a time for delivery. Truck shipments will be delivered curbside and will require you to remove the item(s) from the truck.
Processing:
All orders placed online are processed within 48-72 hours. You will be notified through email that your order has been processed within our system. Orders may be shipped in multiple or partial shipments from Shade Pro or directly from a particular manufacturer. Our system will automatically update your account any time your order status changes and you will be emailed this information.
You may also call us to get the current status of your order. We will provide tracking information for all shipments within 24-48 hours of shipment. You can reach customer support at 800-328-5100.
Damaged Merchandise:
It is the customer's responsibility to inspect the shipment and shipping containers for damage on all merchandise received and note damage on the delivery receipt as noted below:
If freight looks reparable or the package is damaged, please sign:
"_________ Damage Kept-Claim Pending"
# of pieces Have the driver initial
If freight is damaged beyond repair, please sign:
"_________ Damage Refused-Claim Pending"
# of pieces Have the driver initial
Call Shadepro customer service. Upon receiving a copy of the delivery receipt, we will send a new product or the replacement part needed.
Compliance with these procedures ensures that we can successfully submit a claim.
Claims of damage must be submitted within 5 days. If the damaged merchandise requires a full replacement and cannot be rectified by sending replacement parts, we will issue our shipping company to pick up the damaged item and will reship you a new one as soon as possible.
Please note that we either need to charge you for the replacement (which you'll be refunded for once we receive your return) or have the damaged goods in hand before we can ship out any replacements. We apologize in advance for any inconvenience this causes.
Any damaged merchandise needs to be returned to ShadePro unless instructed otherwise and NOT back to the respective manufacturer. We cannot follow returns made to other locations and no credit will be issued in those situations.
Return Policy:
If you are not completely satisfied with your purchase, we will gladly accept the UNUSED return within 10 days of the item being delivered. All freight charges for the return (if applicable) and a 20% restocking fee will apply.
Custom items and installed products are non-returnable. Each "custom item" is uniquely made to your specifications, and we cannot resell or reuse it once it has been produced. As a result, we are unable to accept returns or offer refunds for any reason. If you have any concerns or issues with a custom product, please contact our customer service team and we will work with you to resolve the issue and make every effort to provide a satisfactory solution.
Please be sure to measure the product when received to ensure it is the correct size prior to installation.
Please contact our customer service department for a Return Goods Authorization via our contact form or by calling 800-328-5100.
Products should be returned to:
ShadePro Inc.
2505 Folex Way.
Spring Valley, CA 91978