CHOOSE YOUR MANUAL PATIO AWNING
Manual Awnings – Patios
Choose from these trusted manufacturers of manual awnings.
Next Select A Model
Model Selection
75%
Fiesta RV Awnings
The Fiesta RV awning is the easiest-to-operate spring loaded awning on the market today. No other awning can match the features of the Fiesta. The patented Remote Lock allows you to unlock the awning without a pull cane. Simple one person operation.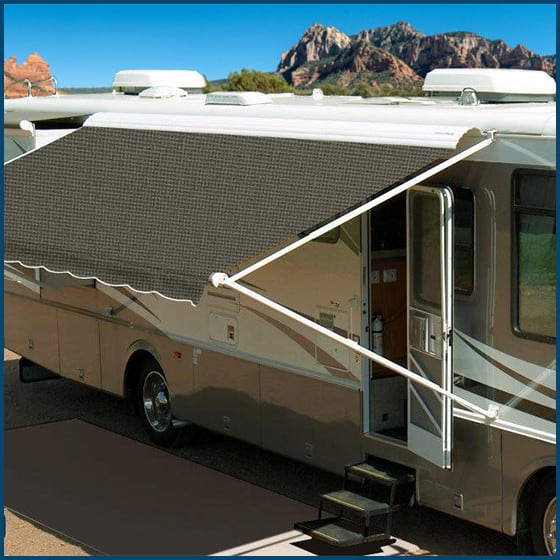 CAREFREE FIESTA LTD – ACRYLIC PATIO AWNING
The Fiesta LTD has all of the features of the Vinyl Fiesta plus a rugged aluminum cover to protect the fabric from the sun. The beautiful woven acrylic fabric will keep you cooler than vinyl and will not mildew.

Shop Fiesta Acrylic

starting at $1,099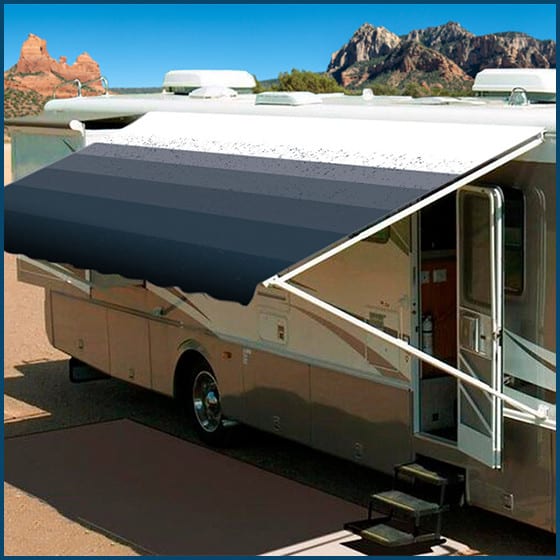 CAREFREE FIESTA – VINYL PATIO AWNING
Fiesta's double-wrap, multi-layer vinyl canopy with Vinyl Weatherguard looks better and lasts longer. Don't settle for the single ply, non-Weatherguard construction of other brands.

Shop Fiesta Vinyl

starting at $699
Freedom RV Awnings
The Freedom III arms store conveniently in the lead rail and will not interfere with compartment or entry doors when the awning is not in use, perfect for slide in Campers or Van conversions. Easy one-person operation, simply crank the RV awning in or out. The Best Box Awning you can buy for Truck Campers and Van Conversions!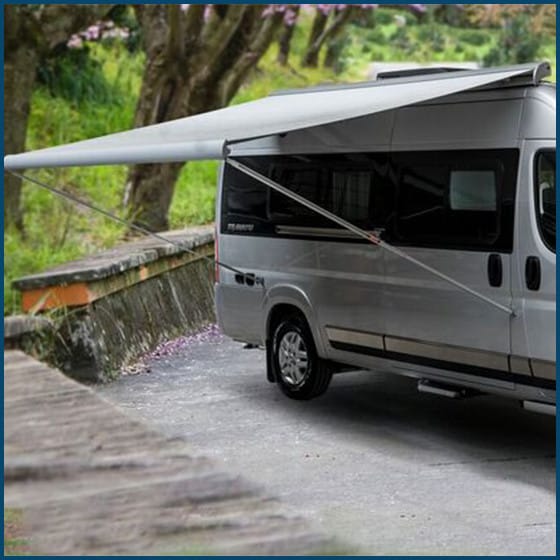 CAREFREE FREEDOM LTD – ACRYLIC PATIO AWNING
The Best Box Awning you can buy for Truck Campers and Van Conversions! If you can't crank your awning out to full extension, you can stop at any point, unfold the legs and secure them.

Shop Freedom Acrylic

starting at $989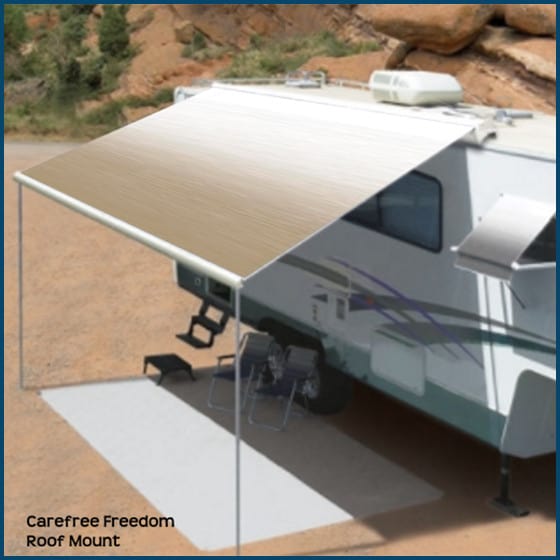 CAREFREE FREEDOM – VINYL PATIO AWNING
Same great box awning as our Carefree Freedom acrylic awning. The Carefree Freedom vinyl awning uses a tough 13 oz. Vinyl Fabric and is available to match any color scheme.

Shop Freedom Vinyl

starting at $929