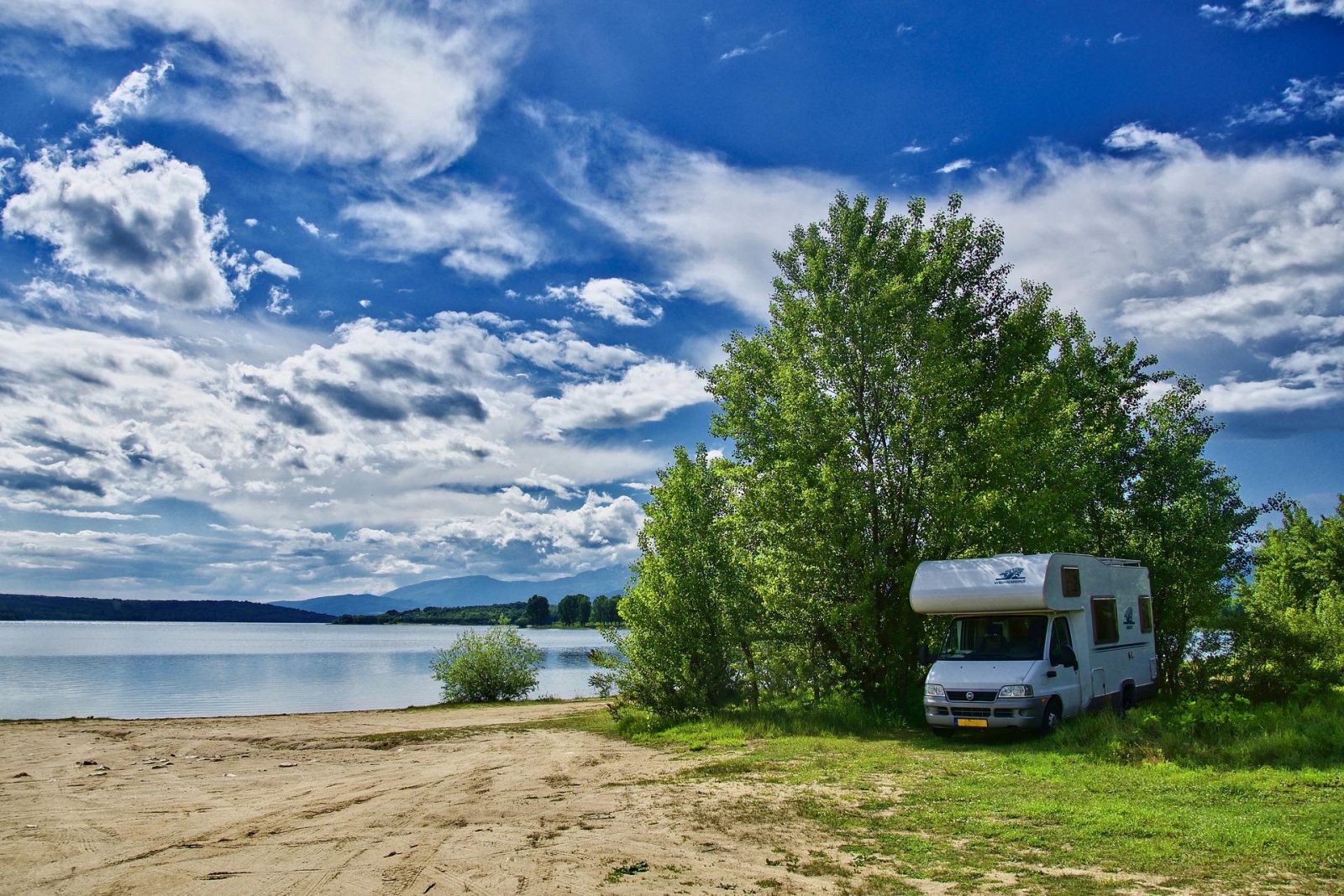 July 11th, 2022
It's time for a summer road trip! Are you ready? If you haven't picked a place to stay, but want to keep costs low, consider boondocking at one of the dozens of free RV campsites available around the US. Many of the spots feature beautiful scenery and activities without draining your wallet.
From retail lots to National Forests, here are our top picks for free RV campsites to visit this summer.
And for even more tips on how to save money while camping, read our summer budget hacks here.
The Bureau of Land Management offers both paid and free (dispersed) camping on their sites, including Cottonwood. Dispersed camping means you are away from developed recreational facilities on public lands. This particular site is popular with campers due to its proximity to Joshua Tree. RVs are allowed and there is a dumping station at Cottonwood. Note: If you plan on using a portable stove, you must secure a campfire permit.
Free dispersed campsites are usually located on secondary roads and may be unmarked, but an app like The Dyrt can help you find these areas.
Taking a trip up to Badlands this year? Nomad View is a gorgeous spot to camp adjacent to the national park, free of charge. Breathtaking views and wildlife can be found pretty much everywhere within the campground. Note: there's not a lot of shade available at Nomad View, but that works perfectly if you're using solar panels. Word on the street is that nearby towers ensure great cell service for visitors, too.
Just two hours northeast of San Diego, you'll find California's largest state park. Anza-Borrego offers over 60,000 acres where visitors can picnic, play water sports, bike, hike, and dry camp. Some of the primitive free campsites include Fish Creek, Blair Valley, and Sheep Canyon, but dispersed camping can be found pretty much anywhere. Campers must adhere to guidelines, including parking at least 100 yards from any water source and packing all trash before leaving. There is good news for long-term boondockers who enjoy their stay at Anza-Borrego: the state park allows campers to stay for up to 30 days.
Free campsites aren't easy to come by in the Midwest, so Blackwell is a real hidden gem for RV-ers. If you find yourself in Southern Indiana, the horse camp is a relaxing refuge; filled with green rolling hills and plenty of space for bigger rigs. If you're in need of supplies, the town of Bloomington is close by. Vault toilets are provided on the property.
Located inside the Kaibab National Forest in Arizona, Forest 688 is a favorite amongst RV-ers for its smooth roads, easy parking, and proximity to the Grand Canyon (just 15 minutes north!). Fire Pits are available at some sites. National Forests allow camping for up to 14 days in a 28-day consecutive period.
A free RV campsite with a dumping station and access to water is an incredible find. Plus, North Beach is quite literally situated on the Gulf of Mexico, making it a perfect spot for families or those wanting an ocean view. RV-ers say to pay attention to the tide when selecting where to park and be aware that cell service is spotty (not always a bad thing!).
Retail Parking Lots
Walmart is a well-known free RV campsite, but many other retailers will allow RV-ers to park overnight as well. Some Planet Fitness locations will let you park your RV if you're a member. Many Costco, Bass Pro Shops, Cabela's, and Dick's Sporting Goods stores welcome rigs as well. Remember to call the particular location in advance to make sure they allow overnight parking.
Stay comfortable while boondocking
Dry camping (without electricity or water hookups) can have its challenges, but it's certainly not impossible. One way to stay comfortable while boondocking is by using a ShadePro Legacy Roller Shade. During the day, the shade provides 95 percent solar sunscreen, keeping your cabin cool and providing maximum privacy.