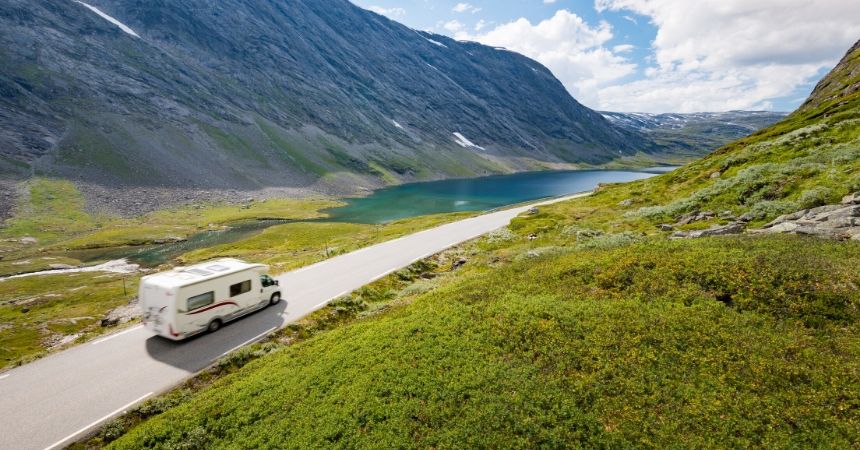 January 9th, 2020
From taking a month-long vacation to spending your retirement traveling the country, there are many perks to traveling long distances in your RV. Unfortunately, there can be many downsides if you don't prepare. Avoid mistakes and make sure your extended vacation is a success with these tips for taking a long RV trip.
Pack for the Road
A long trip means long travel days, so make sure you pack everything you need for the road. Put together an RV emergency kit with jumper cables, a caulking gun, and other basic tools. A first aid kit is also a good idea. You should plan for those long hours spent on the road with snacks and entertainment. You're not always going to want to stop for food, and some good CDs or audiobooks will help everyone enjoy the day a little more.
Take Your Time
You're spending a lot of time on the road, so it's important to not overdo it and exhaust yourself. Plan to stop frequently and take the time to walk around and freshen up every time you take a break. It's also a good idea to avoid driving after nightfall. Even if it will save you time, driving while tired is dangerous, and the lowered visibility at night makes it all the more difficult. When planning your route, give yourself more driving time than you think you'll need to account for unexpected traffic, stops, and detours.
Make it Home
When you take an extended trip, your RV isn't just a mode of transportation—it's your home. That's why one of the simplest yet most important tips for taking a long RV trip is to add all those little homey touches. Cozy pillows and blankets, your favorite books or movies, and wall decorations help make the space feel welcoming and comfortable during your trip. This applies to your RV's exterior as well. Bring a mat, chairs, and other comforts to set up beneath your complete RV awning kit. A few personal touches are all it takes to transform your RV from a generic vehicle to a place where you can experience life and create lasting memories.