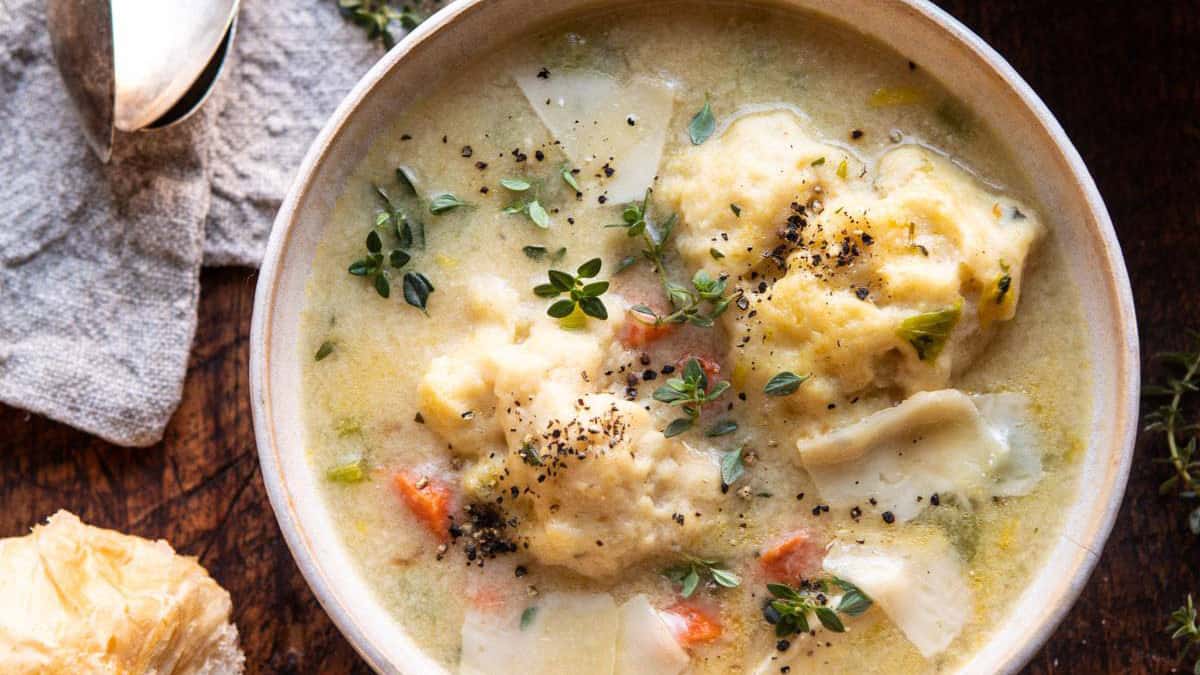 October 29th, 2020
Foodies, sharpen your pencils: November ushers in the start of the holiday season, and for the cooks among us, that means some professional-level meal planning and list-making.  Our must-have family favorites hang in the balance as we browse cooking sites and magazines for the new ideas we just can't resist.
How we eat on the road narrows –or broadens–the conversation considerably, depending on so much.   and how about the availability of essential ingredients? Power and water considerations factor in, too. Limitations on space, storage, and electricity make meal planning on the road a very big deal. Our hats are off to you!
This season we join the cooking conversation for the first time to bring you ideas for streamlining kitchen time, as well as a recipe or two tailored for life on the road. Our recipes consider the full hook up lifestyle, and we've also adapted them for dry campers looking for plenty of taste while working with fewer amenities.
The Right Tool for the Job
We don't need to tell you how important it is to choose the best tools for a comfortable life on the road. For RVers, tools that do double, and triple duty are king, especially in the kitchen. We've put together a list of 5 handy tips and tricks designed to improve your kitchen and your quality of life, for the holidays and beyond.
Stock your RV kitchen with less effort. Park at the grocery store lot and roll your cart directly from store to rig. Save your back and your precious time by loading your cabinets, drawers, fridge, and freezer right then and there.
Fewer pots and pans mean less cleaning. Take an inventory before the holidays and commit to upcycling kitchen equipment that you rarely use. If you haven't taken the plunge, now is definitely the time to take your cooking up a notch-or 5-with an Instant Pot
Square-sided Mason-type jars nest efficiently in valuable cupboard space and they're available by the dozen. Besides keeping long-lasting bulk goods dry, fresh, and safe from critters, they're the perfect party containers for brownie sundaes or fresh berry parfaits. Get creative! Store-bought supplies mean no cooking at all and believe us–your children will thank you
Less is more with a simple plastic pot scraper. Use it to remove 99% of the gook from meal prep for fast and easy clean up that uses very little water
Upgrade your interior with fresh, clean air. With extra food around during the holidays, your rig can hold cooking smells. Instead of overloading your tank with liquid from cans and bottles and other liquid food sources, double bag unused food liquids and toss into a dumpster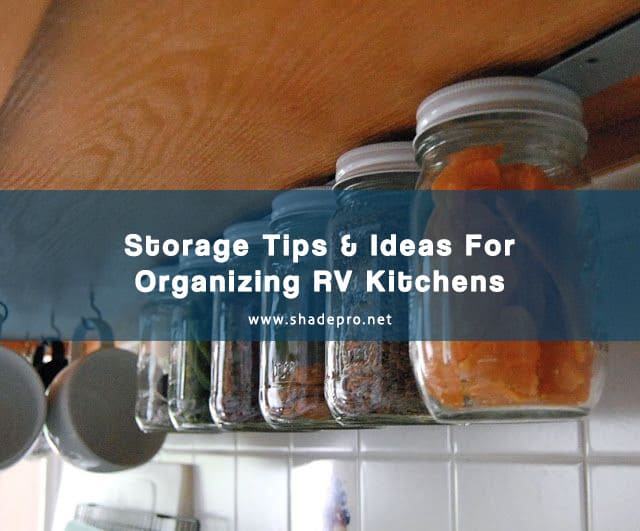 Space to Spread Out
The holiday season can get very expensive. Treating family and friends to gifts is a lot of fun, but this may be the year we rethink gift-giving plans. 2020 has taught all of us "not to sweat the small stuff" because when it comes right down to it, very little is more important than our relationships.
This year, consider making the holidays memorable by adding extra space to welcome small groups of friends and family safely. ShadePro carries a handy Add-a-Room enclosure for your RV that offers privacy and a bug-free environment, while its mesh screen walls allow fresh clean air to flow freely. Plan small pod get-togethers all season long, using the add-a-room first for prep, and finally for spreading out together, 2020–style.
With all this extra space and time you might even choose to decorate your rig for the holidays. C'mon, you know you've been looking for an excuse to hang those twinkle lights!
Let's
Talk

Eat Turkey

RVs with an oven can handle roasting a bird, but do you really want to? With so many grocery stores and catering options, it's not necessary. Instead, we're focusing on the tasty leftovers.
Turkey & Cornbread Dumplings
*adapted from a fabulous recipe by Ree Drummond, Pioneer Woman
Chicken or turkey and dumplings is the ultimate cold-weather comfort food, especially after a day spent outdoors. In this recipe, cornmeal adds a fantastic texture to the dumplings. Any leftovers can be easily reheated in a microwave, or covered and set on the coals.
Soup Ingredients:
1 medium onion, finely diced
1 ½ cups thinly sliced carrots (3 medium)
½ cup each carrot and celery, small dice
2 tablespoons olive oil, optional
½ tsp. dried oregano
½ tsp. ground thyme
½ tsp. ground turmeric
6 cups turkey or chicken broth, homemade or purchased
* low sodium broth is delicious, salt to taste
2-3 cups chopped leftover roasted turkey, dark and white meat
Dumpling Ingredients:
1½ cups all-purpose flour
½ cup yellow cornmeal
1 tbsp. baking powder
1 tsp. kosher salt
1-2 cups half-and-half or whole milk
2 tbsp. fresh Italian parsley, chopped (optional)
Directions:
Bring a small pot of water to boil and cook diced carrots until tender, about 10 minutes. As the carrots simmer, sauté the onions and celery in oil or a small amount of water over medium-low heat, until the vegetables are soft and translucent. If using water instead of oil, use just enough to cover the bottom of the pot and continue to replenish, as needed, to keep the vegetables from sticking. This is known as "sweating" the vegetables and retains the flavor while saving calories.
When the celery and onion mixture is soft, add spices and stir to coat. Add the broth and bring to a low boil, then turn the heat to medium-low, add the carrots (retain the cooking liquid for later) and chopped turkey, salt and pepper to taste, and simmer the soup while you make the dumplings.
To make the dumplings, combine dry ingredients and gently stir in 1½ cups of half-and-half, or milk, or 1½ cups of dairy and ½ cup of the carrot cooking liquid-or additional broth, if you like. Half-and-half is delicious, but many people prefer less dairy. Set the batter aside for 10 minutes or so and take a breather.
Thicken the broth with an additional ½ cup of half and half, if desired, or thicken a cup of the broth with 2 tablespoons of flour stirred well to remove lumps and return to the pot.
Using a cookie scoop or a tablespoon, drop the dumplings into the simmering soup one by one until the surface is covered. The dumplings will expand as they cook. Gently tilt the lid over the pot and let the dumplings cook for 15 minutes. Covering the pot will help the dumplings steam, but make sure to leave the pot partially uncovered to keep the soup from boiling over. Check occasionally, and gently dunk the dumplings into the broth to help move the cooking along. Dumplings are ready when the interior is cooked through. Ladle into bowls and watch the pot empty!
For dry camping, adapt this recipe into a hearty One-pot Turkey Noodle Soup. Precook ½ lb. of wide egg noodles (or pappardelle) in a soup pot, and then remove and set aside. Extra-wide noodles really absorb that savory turkey flavor, but pre-cooking ensures that they won't literally absorb all of your broth.
Cook the onion, celery, and herb mixture, as above. Add the broth, small-dice carrots, and chopped or shredded turkey and simmer for 15 minutes to allow the flavors to blend. Half-and-half is not necessary to make a tasty soup, but adding up to a cup creates a creamy, filling soup. If using, be sure to temper the half-and-half so that it doesn't curdle by combining it with a small amount of hot soup before adding it to the soup pot. Add the pre-cooked noodles, and serve.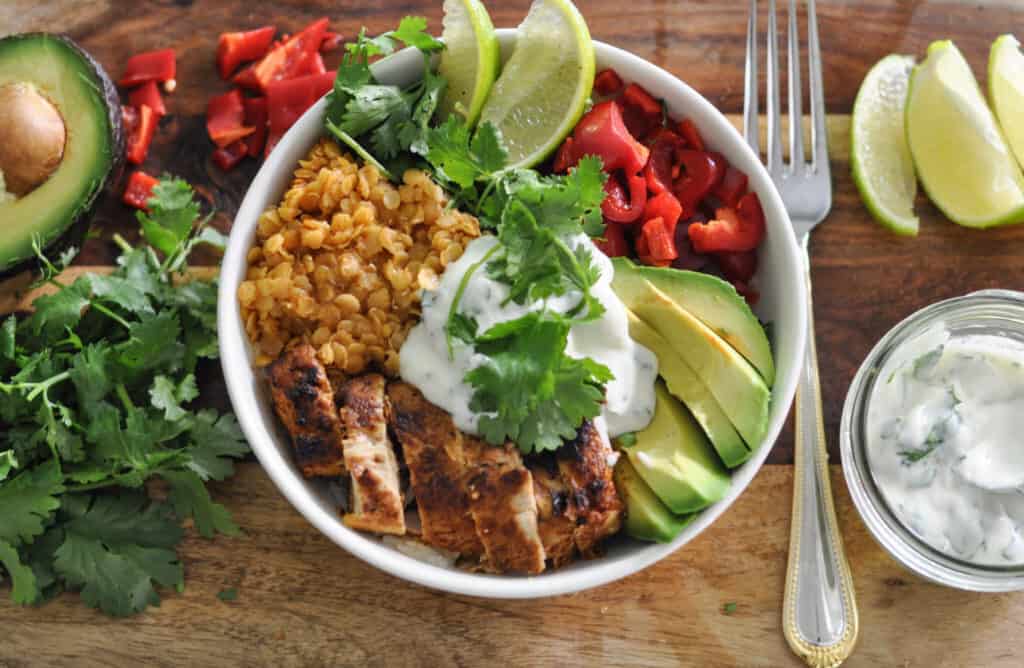 Buddha What? Buddha Bowls!
A Buddha bowl is a protein-packed meal in a bowl that includes all of the food groups. It's just right for folks who care nothing for cooking but care a great deal about a healthy lifestyle. The equation is simple: protein + whole grain + raw and/or cooked vegetables + crunchy toppings and a drizzle of dressing. Personalize it for taste, texture, and flavor; it's a perfect fit for life on the road.
Here, we're working with turkey, but feel free to adapt constantly with whatever you like: beef, pork, bean salads, fried or baked tofu. It's all about finding your favorite combinations. With a full hook up, you can pre-cook the elements and then heat and assemble at will. For dry campers, precooked elements will stay fresh in the fridge or cooler, and the assembled meal is delicious eaten cold.
Protein:
Leftover chopped turkey
2 15 oz. cans chickpeas, drained
2 cups peeled, cubed sweet potato
1 tsp. each: turmeric, cumin, garlic, and onion powders, combined
Salt & pepper to taste
Directions:
Preheat oven to 400 degrees. Drain and rinse chickpeas, and spread on a rimmed cookie sheet with the cubed sweet potato. Drizzle with 2 tablespoons of olive oil and then sprinkle on herbs. Stir to coat, and roast for 20-25 minutes, until lightly browned. Remove from the oven and let cool. For dry campers, this step will yield delicious results in a cast-iron skillet over hot coals. Once you've tasted this combo you may wish you'd doubled the recipe.
Grain:
White and brown rice, quinoa, barley, couscous, faro, and grain blends are favorites; go gluten, or gluten-free. Cook according to package instructions. Keep chilled.
Vegetables:
The sky is the limit, here. The key to success is pre-slicing and chopping so that when you're hungry, all you have to do is assemble the bowl. What could be better on long drive days?
Thinly sliced cabbage or pre-cut broccoli slaw
Grated carrots
Sliced avocado
Colorful slivered bell peppers
Strands of washed cilantro, parsley, or basil
Pickled or raw radish, cucumber, onion…you see where we're going, here.
Toppings:
Add toasted nuts for even more protein and crunch.
Creamy bases for Buddha bowl dressings include tahini, avocado, and cashew cream. Vinaigrette bases include olive oil, vinegar, lemon or lime, sesame oil, soy sauce or tamari, rice wine vinegar, and ginger. Find a multitude of delicious dressings in your favorite grocery store, or start with this one and then take it from there.
Dressing:
¼ Cup olive oil
¼ Cup water
1 tbsp. Dijon mustard
2 tsp. apple cider vinegar
½ avocado
Drop all ingredients into a small jar. Screw lid on tightly and shake to combine. Keeps refrigerated for several days.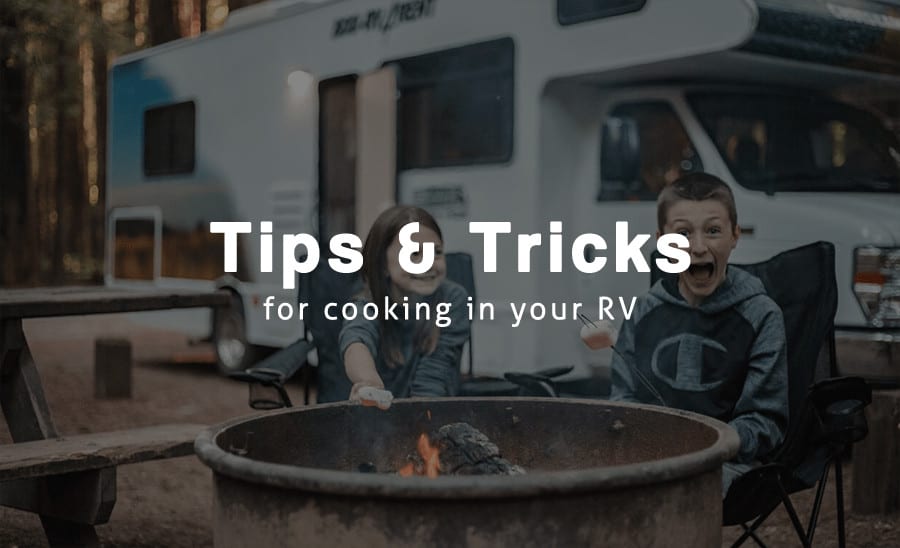 About ShadePro
After 35 years in the recreational vehicle sun and shade control business, ShadePro has become a trusted leader in helping RV enthusiasts optimize their rigs for travel and adventures. ShadePro manufactures only the highest quality RV awnings, RV awning replacement fabrics, RV dash covers, RV windshield Covers, screen rooms, Vista Shades for RV's and much more. All products are built to last for long-term enjoyment backed by a warranty.