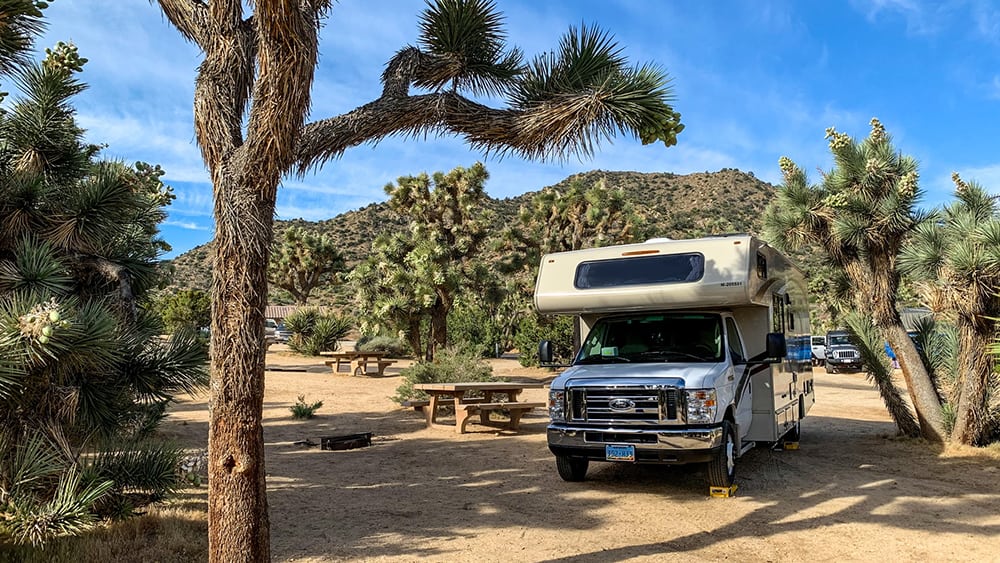 July 14th, 2020
In general, most campgrounds are partially or completely open. Some limit access to certain areas. Reservations, on the whole, are honored and they are accepting new applications. This campground guide covers the top five California Campgrounds that are now open.
Partially open, AND, unlike most national and state parks, open to group campsites for up to 25 campers. Roads, parking lots, trails, bathrooms, bookstore, and visitor information desks are open. Campgrounds open only to those with reservations: Potwisha, Lodgepole, and Sunset. Some August reservations are still available for August! Use www.recreation.gov to reserve spots. 
#2 Yosemite
Partially open but vehicles limited to 3,600 per day, 50 percent lower than June 2019. At this stage, only Upper Pines Campground (50% capacity) and Wawona Horse Camp are open to those with reservations. First-come, first-served campgrounds are closed, and no same-day reservations are available. 
Opened June 22. Group campsites are closed, as is the camp store and the park office. No same-day or walk-up camping allowed. Six people maximum can share a campsite with only two vehicles. Additional restrictions may be applied on a daily basis. 
#4 Pfeiffer Big Sur State Park
Opened June 29 to those with reservations. No same-day or walk-up camping allowed. Six people maximum can share a campsite with only two vehicles. Additional restrictions may be applied on a daily basis. 
All but group campsites open, and no walk-ins allowed. Museums and visitor centers closed. Special events and tours canceled. 
Make reservations at www.ReserveCalifornia.com or call 800-444-7275. Reservations must be made 48 hours in advance of arrival date. State Parks in the western region have been working with local health agencies across the state to determine campgrounds reopening dates and capacities.
Find A Park System
The National Park Service reports that more than two-thirds of the 419 parks in the National Park System are currently open, although not all facilities and services are. Always check with individual parks to determine the extent of services. 
Search parks by the state on the service's Find a Park tool. Most park listings include "alerts and conditions" explaining which features are open.


State Park Campgrounds
You may be surprised to learn that, as of July 1, most state park campgrounds opened. All states urge campers not to congregate at trailheads, stay out of the visitor centers, social distance, camp only with members of households, use plenty of soap and hand sanitizer, and pack out all items and trash.
California State Parks – 76 California campgrounds are now fully or partially opened. As of this writing, the California State Parks COVID-19 Resources page—last updated June 10—reports that most California state park campgrounds are closed. That information is inaccurate. Visit the link below for the most up-to-date list of open California Campgrounds.
https://www.parks.ca.gov/pages/712/files/OpenCampgrounds.pdf
Most KOAs and Private RV Parks Are Open
If you're wondering what California campgrounds are open, don't forget the hundreds of private locations across the western region.
KOA reports, "We are following recommendations by the World Health Organization (WHO) and the Centers for Disease Control and Prevention (CDC) and local health agencies, and working to put them into practice at our parks." Some KOA campgrounds may remain open but offer only partial services.
Go to the individual KOA campground landing pages for updated information on your specific campground. So far, only two are on the closed list. 
Find current details about the campgrounds in the Good Sam RV network. Most are open.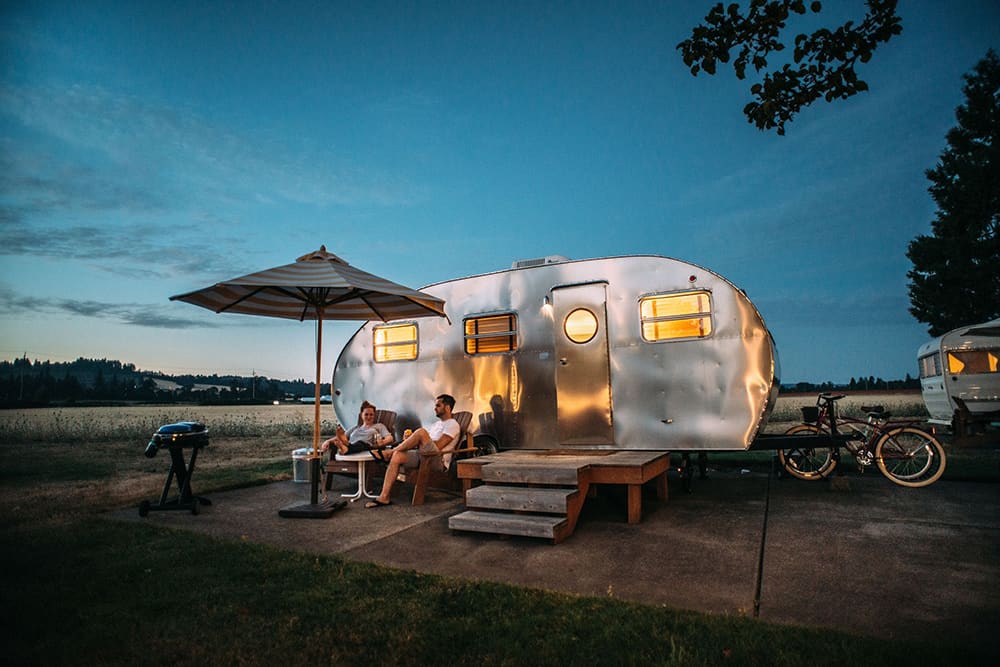 Why RV Camping Is the Best Recreational Decision during a Pandemic
Proven Immune-Boosting Effects of Outdoor Recreations
Despite some added complication this summer, never let these increased guidelines stop you from your RV adventures. You'll be wearing masks, using hand sanitizer, and staying socially distant whether you take to the road or not. More, there are great health benefits to continuing your RV lifestyle—perhaps, even so, more during a pandemic than any other time!
As the virus spreads, doctors have been urging us to do everything we can to sharpen our best weapon against infection: our immune systems.  Staying physically active, communing with loved ones, and getting out in nature are all proven ways to support immunity.
Even the cautious Centers for Disease Control says on its Visiting Parks and Recreational Areas during COVID-19 page, "Staying physically active is one of the best ways to keep your mind and body healthy. In many areas, people can visit parks, trails, and open spaces as a way to relieve stress, get some fresh air, and stay active."
Doctors, including a renowned integrative cardiologist and internal medicine specialist Dr. Mimi Guarneri, agrees. She fills her book 108 Pearls to Awaken Your Healing Potential with scientific evidence that prioritizing relationships, getting out in nature regularly, and exercising are three of the best ways to reinforce the immune system and prevent disease. Camping involves all of these experiences! In fact, add a healthy fruit-and-vegetable-heavy diet to these activities and your risk of many chronic and even acute diseases drops by as much as 80%.
For more information on reducing risk while camping during COVID, read our blog: Summer 2020 National RV Camping Guide: Tips to Reduce Risk

Hit the Road and Enjoy it! The RV Parks Are Waiting for You
Camping beats the pants off other summer recreation choices like cruises, concerts, club-hopping, and theme parks. Indoor venues with recirculating air just concentrate the coronavirus. If you need any upgrades to improve your next RV adventure or in need of an RV awning replacement, please give us a call. We have a world-class customer support team here to answer any questions you may have.
About ShadePro
After 35 years in the recreational vehicle sun and shade control business, ShadePro has become a trusted leader in helping RV enthusiasts optimize their rigs for travel and adventures. ShadePro manufactures only the highest quality RV awnings, RV awning replacement fabrics, RV dash covers, RV windshield Covers, screen rooms, Vista Shades for RV's and much more. All products are built to last for long-term enjoyment backed by a warranty.