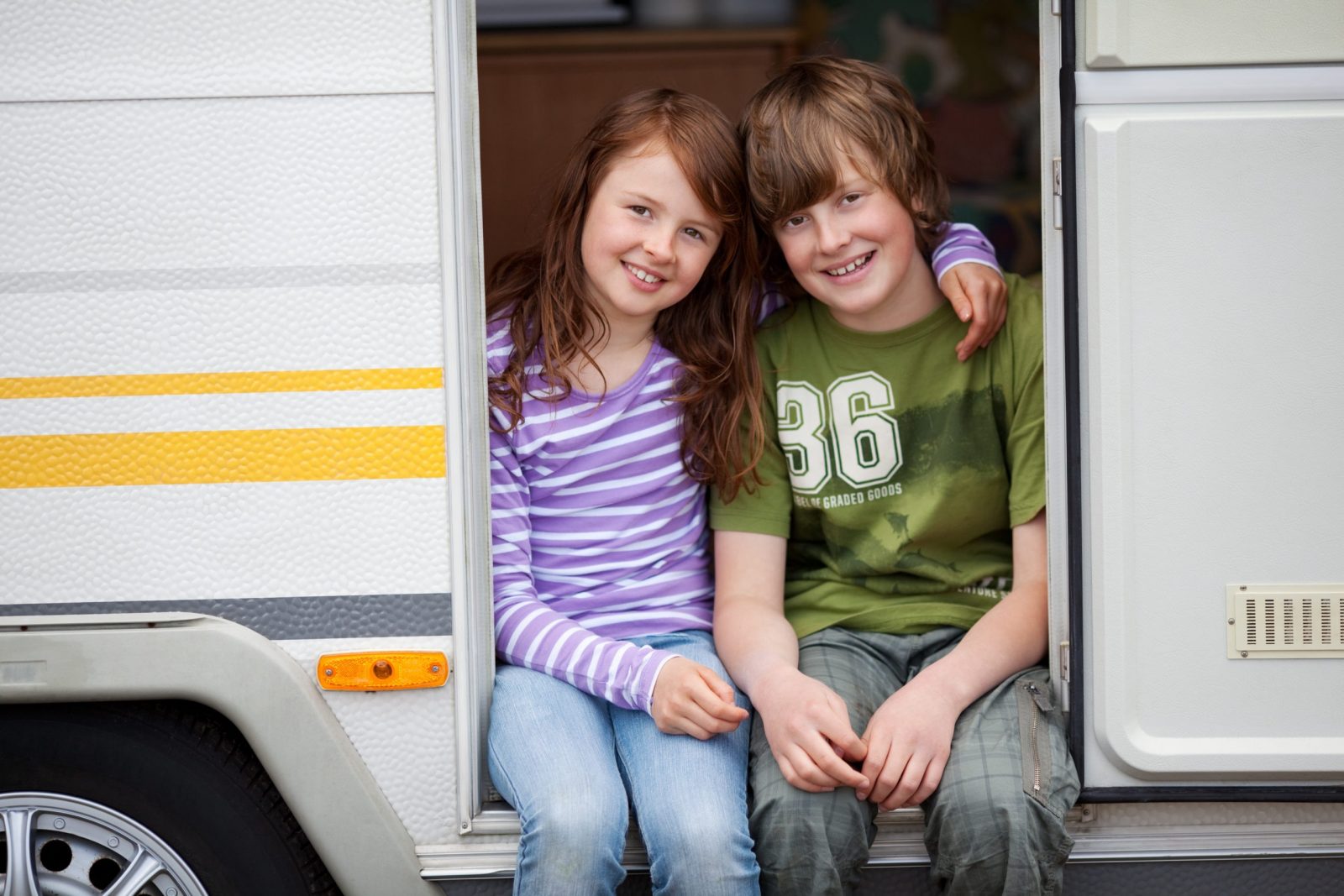 July 2nd, 2021
There's no better way to explore the US with your children and grandchildren than by RV. Not only do you avoid costly airfare and hotel rooms, RV travel offers a multitude of family-friendly conveniences. No matter how you travel, however, kids can be, well kids, and living in a smaller space than normal creates a lot of stress for families. Luckily, there are ways to make the traveling experience smoother. Remember these tips the next time you head out on the open road with your crew.  
Stock your first aid kit
Having a sick or injured child is downright scary when you're miles away from the nearest pharmacy. Don't forget to bring a first aid bin filled with all of the essentials, including a thermometer, bandages, anti-itch cream, children's pain reliever, and any needed medications. It may feel like overkill, but you'll be thankful to have the supplies on hand if and when issues arise. 
Shorten travel days
Long days on the road can make for cranky toddlers (and parents!). Spending all day driving in a RV with kids can be tough for even the most experienced of road warriors. Try to limit driving time when possible, and be sure to stop for plenty of breaks to grab snacks, use the restroom, and have everyone stretch their legs. 
Choose a family-friendly campground
Selecting a campground that meets your family's needs is essential to making the trip enjoyable for everyone. State and national parks with activities are a great fit for adventurous travelers with older kids, while private campgrounds that offer amenities like playgrounds and swimming pools work well for the younger set. Have history buffs in your family? Plan to camp at historical sites, such as Yellowstone or Donner Memorial State Park. Those looking to relax may want to consider a campground located near a beach. And if modern conveniences are high on your list of priorities, find a site that offers electric and water hookups and laundry facilities. 
Make expectations clear
Being on vacation does not mean rules go out the window. Before you set out for your trip, have a family discussion about behavior, expectations, and etiquette. If you plan on staying at an RV park, neighbors will be close by, and kids need to understand that noise must be kept to a minimum. Conversations about screen time and chores are also important to have beforehand. 
Have a routine
Jam-packed schedules and lax bedtimes are pretty standard on vacation, but all of that fun can lead to serious meltdowns. Maintaining some structure will help everyone enjoy the trip more. Start things off on the right foot by having family members eat breakfast together in the morning before venturing out. If you know that your day will be busy, plan some downtime between activities to nap, read books together, or simply relax in nature. When evening rolls around, create a routine to ease kids into sleep, whether it's gathering around the campfire or snuggling in front of a movie together. 
Stay Organized
Storage isn't exactly abundant in an RV, so you may have to get a little creative with organization, especially when it comes to toys, clothing, and other must-haves. Baskets, bins, and hanging organizers from the dollar store are a budget-friendly way to store your items, and over the door garbage bins keep trash from family meals nicely hidden from sight.  
Keep meals simple
No one wants to waste money on fast food while on the road, but cooking elaborate meals in an RV isn't ideal either. Choose a mixture of foods that can be cooked inside and outside, depending on weather and what appliances are available. Plan out recipes that use overlapping ingredients to ensure that food doesn't go to waste, like using chicken breasts for sandwiches, salads, and tacos. Save yourself time and energy with frozen or pre-cut veggies, and go with easy crowd- pleasers (such as spaghetti) for busy days when the last thing you want to do is spend an hour on dinner. 
Give kids responsibilities
Chances are your children have chores and responsibilities at home, so it only makes sense for them to help out on vacation, too. Assign tasks based on the child's age and ability level. Chores can include dish duty, setting the table for meals, and picking up the campsite at the end of the day.  
Create an outdoor play area
To help keep the vehicle clutter-free, give children their own designated outdoor play space. Set up a rug or blanket underneath your RV awning and fill the area with outdoor toys, books, crafts, and snacks. Board games like Jenga, Uno, and Scrabble make for good boredom busters for both young kids and teenagers. An RV drop shade will comfortably protect kids from the elements while they play. 
Don't forget to have fun!
Whether it's grumpy kids, bad weather, or a flat tire, even the most experienced RV travelers will encounter some hiccups on their trip. No matter what may mishaps occur, take a few moments to relax and enjoy the time spent with your family in the great outdoors. RVing with kids can be an adventure, but one well worth it in the end. Even on the challenging days, kids are making memories that will last a lifetime, and hopefully the adults are, too!